We researched over 100 Urgent Care in New York City, and out of these, we've listed the 5 best and most popular urgent care according to our team research, customer reviews, and popularity.
1. Medrite Urgent Care

If you are searching for the best and urgent health care office then Medrite Urgent Care should be your first choice to visit. You will not find a better place than this anywhere else in NYC. Here, you will get everything you need which should be in urgent care.
At the MedRite Urgent Care Center, all medical staff and doctors offer quality care that's fast, convenient, and effective. What could be a better facility for a patient than this? The best thing is that their highly trained and experienced doctors and friendly medical staff guarantee that you will be in and out of their offices in no time at all.
Medrite Urgent Care accepts all major insurances. Here, they offer you a speedy online registration and have an X-ray machine and lab on site, so you won't have to go out of your way when you aren't feeling your best.
You must be thinking why we are recommending this urgent care in the first place in this list. So these are the following reasons to choose MedRite Urgent Care.
At Medrite, you don't have to book appointments or need referrals.
COVID-19 testing is available at all Medrite locations.
They offers extended hours and they also open their office on Sundays
Wait times are only minutes
On Site Lab are available
Advanced Technology X-Ray Machines
They accept most insurances
They offer affordable self-pay rates
State of the Art Facility
Licensed Professionals
Address: 521 W 42nd St, New York, NY 10013
Phone: (212) 695-4444
Open Hours: Mon – Thu (8 am – 8 pm), Fri & Sat (9 am – 5 pm), Sun (9 am – 6 pm)
Website: https://medriteurgentcare.com/midtown-west-clinic
2. New York Doctors Urgent Care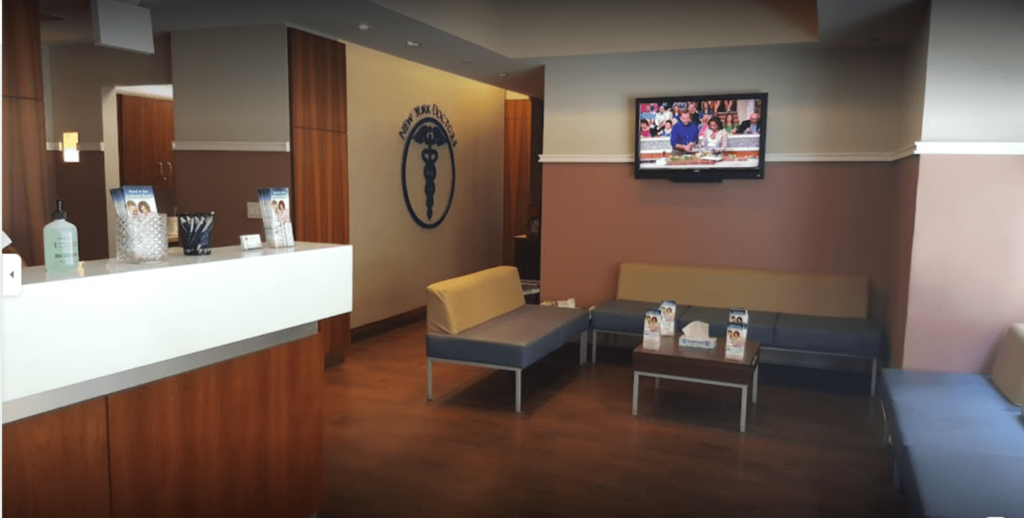 If you're looking for the state-of-the-art, warm atmosphere, and equipped with all modern features, then New York Doctors Urgent Care will be a great option. If you want to be comfortable while waiting to see the doctor then this is the place where you should visit.
Like all urgent care, here too you do not need any kind of appointment or referral. Moreover, keeping in mind your busy schedule, the doctors here keep their offices open on weekends as well.
The best thing about this urgent care center is that they have been certified and received distinguished accreditation from the Urgent Care Association. The UCA provides this certificate to urgent cares that demonstrate and exceed excellent safety standards, and quality for medical care providers.
Address: 205 Lexington Ave, New York, NY 10016
Phone: (212) 684-4700
Open Hours: Mon – Thu (8 am – 8 pm), Fri & Sun (9 am – 4 pm), Sat (Closed)
Website: http://www.newyorkdoctorsurgentcare.com
3. Northwell Health-GoHealth Urgent Care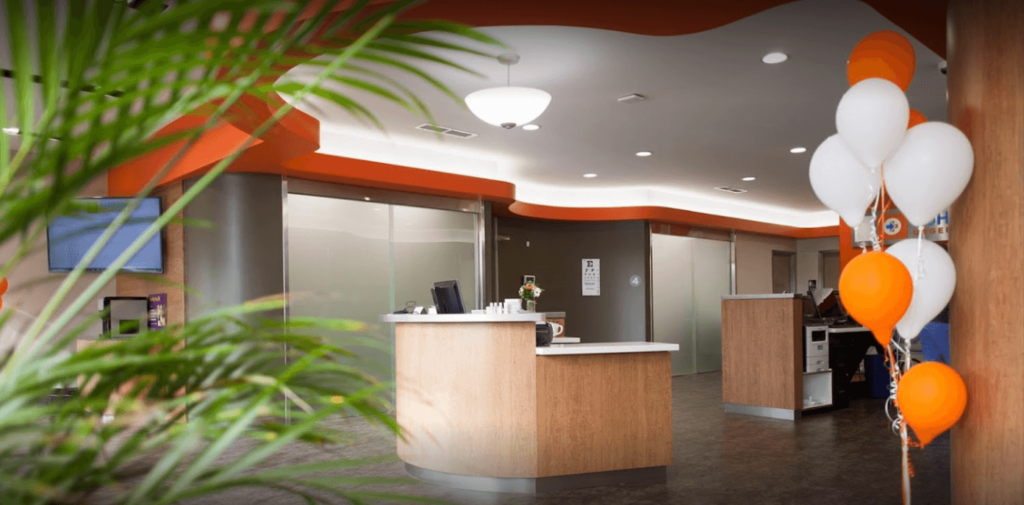 This is another great urgent care center where you can expect a team of caring providers, the latest medical technology, onsite labs, and x-rays all in a relaxed environment, spacious enough for your whole family. Here, all doctors and working medical staff go above and beyond for their patients to provide personalized treatment and care, along with transparent costs.
This award-winning urgent care center in New York City offers a welcoming and comfortable environment, state-of-the-art technology and caring team members that help start the healing process immediately.
Services that they offer in this urgent care are as follows.
Allergies
Asthma
Cold & Flu
Covid-19 Testing
Ear Infection
Flu Shot
Illness
Injury
Lab
Pediatrics
Skin Infection & Rash
Sore & Strep Throat
Std Treatment & Testing
Telemedicine
Urinary Tract Infections
X-ray
Address: 58-28 99th St, Queens, NY 11368
Phone: (718) 502-9867
Open Hours: Mon – Thu (8 am – 8 pm), Fri (8 am – 4 pm), Sat & Sun (9 am – 5 pm)
Website: https://www.gohealthuc.com/northwell/locations/lefrak-city
4. ModernMD Urgent Care – Bed – Stuy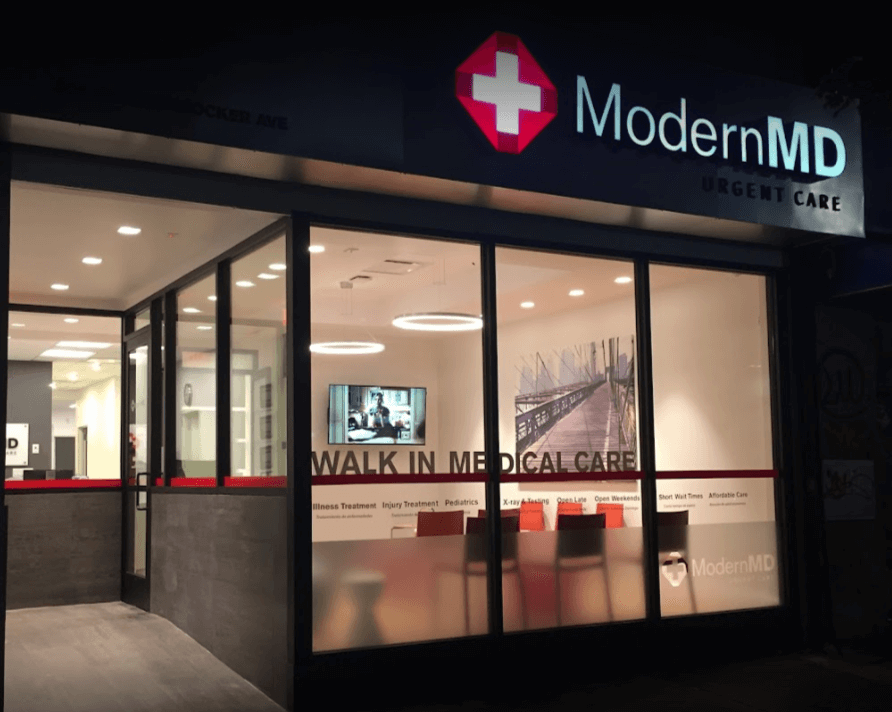 If you're not interested in the above 3 options then trust the ModernMD Urgent Care clinic. ModernMD is one of the best hassle free healthcare service providers in New York City. They treat various common illnesses and injuries quickly & affordably, making long waits in the ER for non- life threatening treatment.
When you visit here, you will be provided beautiful medical facilities with a focus on clinical quality, outcomes, and patient satisfaction. Who would not like to go there where the patient gets such excellent facilities? Really, ModernMD doctors and medical staff are working hard every day to become your preferred urgent care of choice in New York City.
ModernMd Urgent Care offers following medical services to their patients.
Illness Treatment
Injury Treatment
Pediatrics
X-ray & Testing
Physical, Vaccination & Immunizations
Laboratory Services
Address: 1248 Fulton St, Brooklyn, NY 11216
Phone: (646) 604-8130
Open Hours: Mon – Thu (8 am – 8 pm), Fri (8 am – 4:30 pm), Sun (8:30 am – 6:30 pm), Sat (Closed)
Website: http://modernmduc.com
5. Mydoc Urgent Care
Mydoc Urgent Care is another very best healthcare service provider across New York City at Bronx, Brooklyn, Forest Hills and East Meadow, New York, internist. Dr. Nabil Salib and his all medical staff provide comprehensive immediate medical care to patients of all ages.
When you visit this state-of-the-art MyDoc Urgent Care facility, you are greeted by a highly trained, professional, and caring staff that is ready to answer all of your questions or doubts about urgent care needs. You can opt for either an appointment or walk right into MyDoc Urgent Care when you have immediate, non-life-threatening medical needs.
You will be treated under experienced board-certified physicians, surgeons, registered nurses, and certified staff. They all treat their patients like their own family members. So this would be a great choice if you need urgent care in New York City.
Address: 116-20 Queens Blvd, Forest Hills, NY 11375
Phone: (718) 401-1510
Open Hours: Mon – Fri (9 am – 9 pm), Sat & Sun (10 am – 6 pm)
Website: https://www.mydocurgent.com