We researched over 50 Laser Hair Removal Clinic in New York City, and out of these, we've listed the 5 best and most popular Laser Hair Spa according to our team research, customer reviews, and popularity.
Also See: Find Best Laser Hair Removal Near Me (Search By Zip Code)
1. Light Touch Laser Spa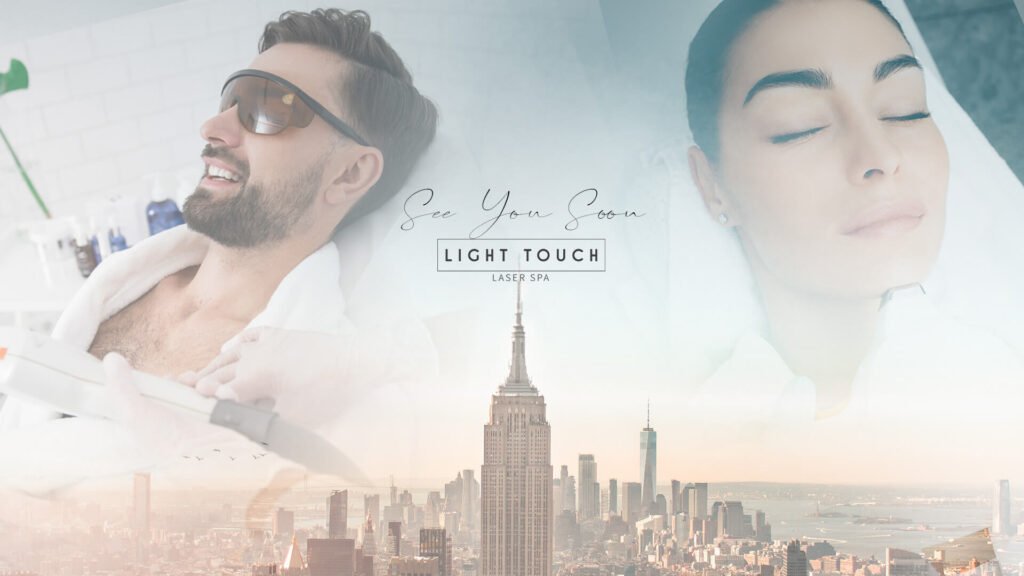 If you're searching for the best laser hair removal near me in New York City then Light Touch Laser Spa might be your ideal choice. Founded by Lital Lev-Ary, Light Touch Laser Spa is currently the number one laser hair removal spa clinic in New York City.
Light Touch Laser Spa is known for being proficient, professional, and personal. Over the past 10 years, this clinic has developed a lot of laser removal technology to make it more and more convenient for their customers. As you know transparency is everything in any profession. Similarly, the transparency of this clinic is everything. Therefore your consultation will be the most honest and upfront at this laser hair removal clinic.
Apart from laser hair removal service, they also offer SculpSure a noninvasive laser fat removal, and laser body contouring, fibroblast a noninvasive skin tightening, natural collagen boosting treatments, laser nail fungus treatment, and laser skin tightening. And one of the best things is that Light Touch Laser Spa is located in the heart of Manhattan.
Address: 1133 Broadway #303, New York, NY 10010
Phone: (646) 926-7202
Open Hours: Mon – Thu (10 am – 8 pm), Fri (10 am – 3 pm), Sat (Closed)
Website: http://lighttouchnyc.com
2. Satori Laser ® Union Square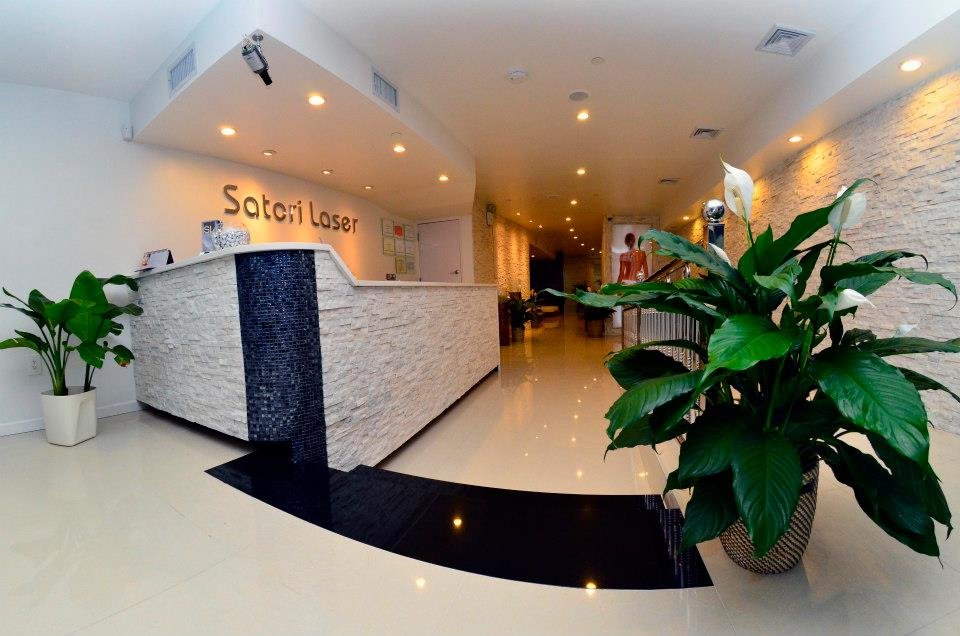 If you're looking for the most up to date technology and skilled laser treatment professionals in New York City then Satori Laser might be your great alternative. You know why this clinic is popular in the city? Because Satori Laser offers the most sophisticated level of services to their customers.
All Satori Laser's medical staff have at least 5 years of experience in their industry, and some even have up to 15 years of experience. The beautiful and popular satori laser skin centers are the perfect environment to provide both men and women with the highest quality of service provided with precise, speed and predictability. Apart from laser hair removal services, this clinic offers waxing, Shaving, Tweezing, Electrolysis, etc.
In the United States, the beauty or laser hair removal industry is extremely competitive, every business claims themselves as the best. It is hard sometimes for the new customers to find the best laser center, but there is a simple way to prove Satori Laser the best: they are proud to have partnership with more than 20 New York Modeling agencies which always have higher quality requirements than general clinics and laser centers.
Address: 133 W 14th St, New York, NY 10011
Phone: (212) 255-2588
Open Hours: Mon – Thu (10 am – 9 pm), Sun (10 am – 7 pm), Fri & Sat (Closed)
Website: https://www.satorilaser.com
3. Manhattan Laser Centers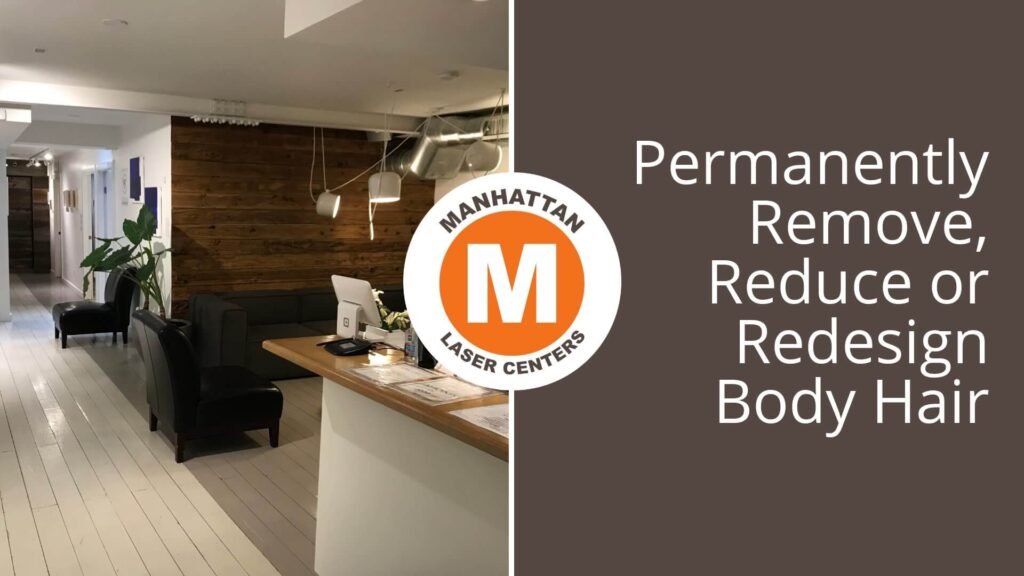 If you are interested with the above two options then I highly recommend you to visit Manhattan Laser Centers. So if you need the most experienced laser hair removal clinics in NYC then this clinic is for you. They are providing safe, affordable, fast, efficient and gender agnostic services to their clients.
In order to provide better convenience to its customers, this clinic offers free consultation which makes it easy for the people to consult with doctors. Along with this, you will get to experience no wait time with your appointments here.
Each treatment will be performed meticulously with no rush or time restriction. When you are in this clinic their only concern is your satisfaction and they will make sure you are happy with the time allotted to you. Keeping in mind the transparency, no hidden fee is charged from you here. And at the same time, here they keep publishing the price of their treatment regularly.
Address: 50 W 56th St Floor: 2, New York, NY 10019
Phone: (212) 753-8888
Open Hours: Mon – Sat (9 am – 9 pm), Sun (Closed)
Website: https://manhattanlaserhairremoval.com
4. Byou Laser Hair Removal NYC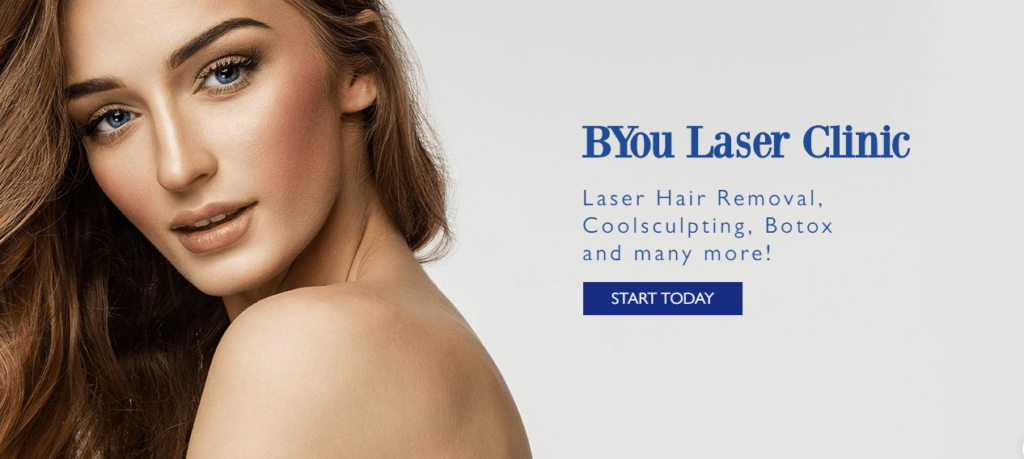 Byou Laser Hair Removal is another very popular clinic in New York City where medical staff offers the best medical treatments with results guaranteed through modern technology and highest expert quality treatments. They work with industry leading equipment, certified medical aestheticians and satisfaction driven customer service to give their customers an experience and results that are without match.
Here, you will be treated with a team that consists of highly qualified medical professionals and together with extensive expertise they offer best services with excellent lifetime results. Apart from laser hair removal, they offer services such as Coolsculpting, Cosmetic Injections, Skin Treatments, Hair Growth.
Address: 285 Flatbush Ave, Brooklyn, NY 11217
Phone: (800) 355-3308
Open Hours: Mon – Thu (10 am – 7 pm), Fri – Sat (10 am – 6 pm), Sun (Closed)
Website: https://www.byoulaserclinic.com/laser-hair-removal
5. Infinity Laser Spa
For some reason, if you're not interested in the above options then I would like to introduce Infinity Laser Spa which offers the best laser hair removal to the NYC community. Glad to know that they have treated more than 20,000 customers till now. This clinic is poised to become a leading clinic in its industry.
All of their treatment machines used are FDA approved, made by the best manufacturers in the world. Therefore, if you're searching for the best laser hair removal near me in New York City who strives to offer top notch customer service and amazing results then Infinity Laser Spa would be a great alternative for you.
Address: 866 6th Ave, New York, NY 10001
Phone: (347) 791-9600
Open Hours: Sun – Fri (10 am – 7 pm), Sat (Closed)
Website: https://infinitylaserspa.com