We researched over 100 Podiatrist in New York City, and out of these, we've listed the 5 best and most popular Podiatrist according to our team research, customer reviews, and popularity.
1. Gotham Footcare
If you're searching for the best podiatris with exceptional, state-of-the-art medical and surgical foot care treatments in New York City then none is better than Gotham Footcare clinics. Dr. Miguel Cunha is a team of the best Manhattan podiatrists at Gotham Foot care serving patients from all surrounding areas at their offices in New York.
This medical clinic provides comprehensive medical and surgical foot care in Manhattan. Their team of podiatrists treat a wide range of foot conditions including foot pain, bunions, arthritis, hammer toes, plantar warts, and more. Appointment is needed here. So schedule an appointment if you want to visit this clinic.
Address: 501 5th Ave suite 506, New York, NY 10017
Phone: (212) 921-7900
Open Hours: Mon – Fri (8 am – 6 pm), Sat & Sun (Closed)
Website: https://www.gothamfootcare.com
2. City Podiatry
If you're looking for a Podiatrist who can provide you with the highest-quality comprehensive foot care then City Podiatry would be an ideal choice for you. Richard Goldstein, Jacqueline Sutera,Joel Jezierski, DPM, and Glenn Weiss are four experienced podiatrists who are working in this clinic. All these four experts are board-certified.
City Podiatry is one of the leading and well known podiatry clinics in New York City. Their team of podiatrists are all board certified and experienced in Podiatric Medicine and Surgery. All of their experienced podiatrists and working medical staff of this clinic bring their unique perspectives and backgrounds to the practice, creating a caring environment that incorporates the most cutting-edge practices on a foundation of experience.
Address: 57 W 57th St #1201, New York, NY 10019
Phone: (917) 810-3805
Open Hours: Mon (8 am – 6 pm), Tue (8:30 am – 7 pm), Wed (9 am – 5 pm), Thu (8 am – 4 pm), Fri (8 am – 3 pm)
Website: https://www.citypodiatry.com
3. Starrett Podiatry
Starrett Podiatry has been providing Podiatry services of New York patients for more than 30 years. Brian Levy, DPM is the current owner, Podiatrist, director of this clinic. The best thing is that all of the doctors at this clinic are certified by the American Board of Podiatric Medicine and trained in the most up-to-date research and treatment options in their profession.
Starrett Podiatry offers their services in 5 locations across the city. Brian Levy, Amit Kalra, Joann Bilello, Daniel Basalely, Dieter Fellner Ceris Adams, Yana Akselrud, and Glenn Donovan are some of the expert Podiatrists who are always ready here to help you. Following are some conditions, treatments, and services that this podiatric office provides to their patients.
Hammertoes
Ingrown Toenails
Arthritis
Neuromas
Bunions
Diabetic Foot Care
Diabetic Ulcers
Tendinitis
Foot Pain
Foot and Ankle Surgery
Warts
Wound Care
Nerve and Circulation Evaluations
Calluses and Corns
Plantar Fasciitis and Heel Spurs
Custom Orthotics / Bracing
Sports Injuries / Foot and Ankle Injuries
Sprained Ankle
Flat Foot / Flat Foot Surgery
Fungus Infections
Address: 12073 Flatlands Ave, Brooklyn, NY 11207
Phone: (718) 650-7272
Open Hours: Mon, Tue, & Fri (9 am – 5 pm), Wed (9 am – 6 pm), Thu (9 am – 7 pm), Sat (9 am – 2 pm)
Website: http://www.starrettpodiatry.com
4. Alan J. Rosen, DPM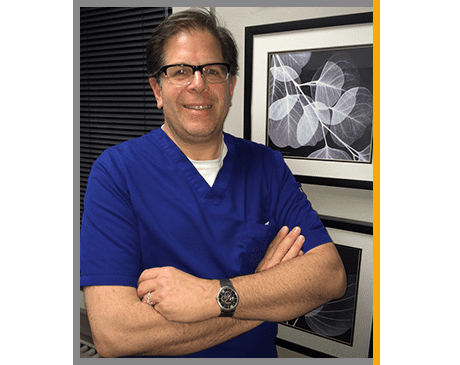 Alan J. Rosen, DPM Board certified podiatrist and he graduated from the State University of New York at Buffalo in Psychology. He recieved his Doctor of Podiatric Medicine degree, as well as a bachelor's degree in biology from Dr. William M. Scholl College of Podiatric Medicine in Chicago, Illinois.
Alan J. Rosen, DPM is specialist in various condition such as aesthetic podiatry, heel pain, podiatric sports medicine, podiatric surgery, and nail fungus treatment. Yes, he is a very popular podiatrist because Dr. Rosen was the official podiatrist of the New York City Marathon from 1992-1996.
He has affiliations with a number of medical facilities including Mount Sinai – Beth Israel Hospital, Brookdale Hospital, Fifth Avenue Surgical Center, Gramercy Surgical Center, and AllCity Family Health Surgical Center. For all these reasons, he is one of the most highly qualified and well-known podiatrists in New York City.
Address: 177 E 87th St #407, New York, NY 10128
Phone: (917) 745-3347
Open Hours: Mon (9 am – 5 pm), Tue (8:45 am – 7:30 pm), Wed (10 am – 5 pm), Thu (8:45 am – 7:30 pm), Fri (8:45 am – 3:30 pm), Sat & Sun (Closed)
Website: http://www.dralanrosen.com
5. Grand Central Podiatry
Ernest Levi, DPM is another very popular podiatrist in New York City and he specializes in general foot and ankle pain, heel pain, ingrown toenails, wave therapy, and orthotics. He provide his services in their office located in Manhattan, NY, which is dedicated to getting to the root of your foot or ankle concerns.
Do you know chronic foot and ankle pain can affect the quality of your life? And finding the right foot and ankle specialist can be just as difficult in NYC. But Ernest Levi works with each patient to solve their problem and let them enjoy pain-free living.
Ernest Levi have more than 35 years of experience and he will take care of your feet. So if you're suffering from any foot ailments, he got a solution. One thing you shouldn't be worry and that is about insurance. Grand Central Podiatry accept most insurance plans and welcome new patients.
Address: 30 E 40th St #401, New York, NY 10016
Phone: (646) 448-9948
Open Hours: Mon & Wed (9 am – 5:30 pm), Tue & Thu (9 am – 4 pm), Fri (9 am – 1:30 pm), Sat & Sun (Closed)
Website: https://www.grandcentralpodiatry.com