We know how difficult it can be when you have to seek out and consult with multiple Gynecologist professionals to get to the root of a medical issue. That's why we've researched over 100 Gynecologist or Obstetrician clinics in New York City. Out of these 100, we've found 5 best and popular Gynecologists in NYC.
1. Garden OB/GYN E 67th St
If you're searching for the best gynecologist near me in New York City then we think none is better than Garden OB/GYN. This is not like the other Gynecologist offices. Garden OB/GYN believe that the key to a favorable pregnancy outcome is routine monitoring for fetal and maternal well being.
Doctors and medical staff of this clinic offer you so much more through their way of practicing medicine. You may know why I am recommending this gynecologist clinic to you? Because Garden OB/GYN clinic is leaders in prevention and detection for gynecological issues.
One of the best things is that here they will provide you on-site annual physical exams, surgeries, as well as comprehensive screenings for various gynecological concerns at their offices. This clinic has a total of 8 locations and all offer convenient hours at each of their offices.
Address: 260 E 67th St, New York, NY 10065
Phone: (212) 629-2000
Open Hours: Mon & Wed (7:30 am – 8 pm), Tue & Thu (7:30 am – 2 pm), Fri (8 am – 2 pm), Sat (8 am – 3 pm), Sun (Closed)
Website: https://www.gardenobgyn.com
2. Maiden Lane Medical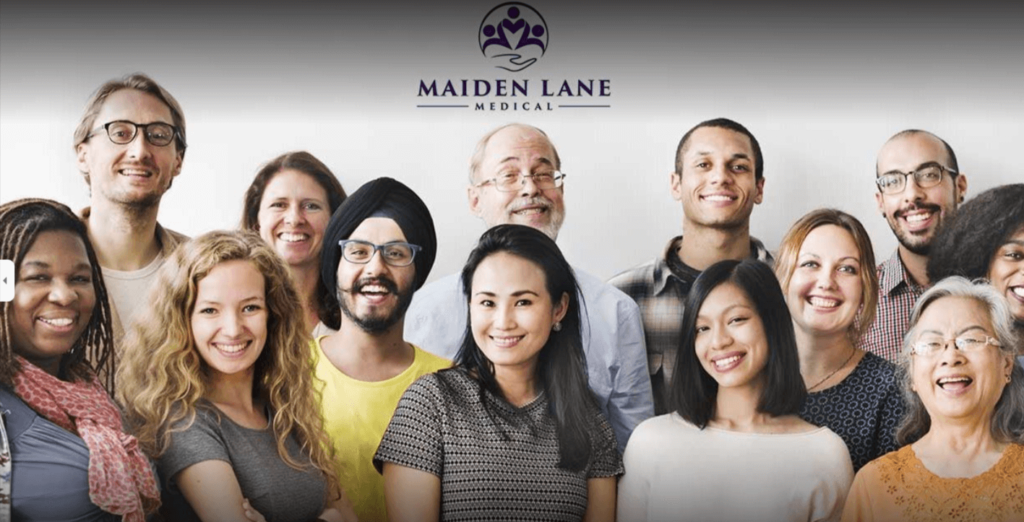 If you're looking for the Gynecologist offices who can provide you patient-centered care based on an in-depth understanding of each patient's unique and evolving medical needs then this would be an ideal choice for you.
Maiden Lane Medical centers really want to help New York City communities by providing outstanding health care services to female patients. That's why they opened several locations across NYC. Each location of this clinic offers state-of-the-art care based on the patient's individual needs and treatment goals.
Maiden Lane Medical centers are equipped with the most modern technology where they offer an array of specialties for patients of all ages. Following are some of the services that they will provide you. See here for a full list.
Gynecologists
Diabetes Management
Endocrinologist
Family Medicine
Internal Medicine
Pain Management Specialist
Physical Therapist
Primary Care
Urologist
Weight Loss Management
Address: 18 E 41st Street First Floor, New York, NY 10017
Phone: (646) 290-9560
Open Hours: Mon, Wed & Thu (9 am – 5:30 pm), Fri & Tue (9 am – 6 pm), Sat & Sun (Closed)
Website: https://maidenlanemedical.com
3. Pure OBGYN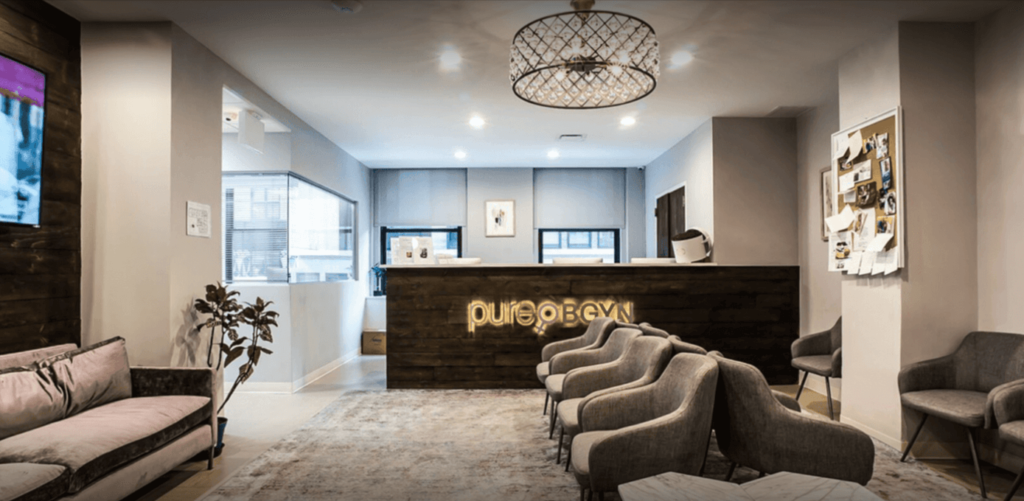 For some reasons if you aren't interested in the above options and looking for a Gynecologist clinic where patients can be offered a warm and personalized place to receive the most complete, advanced, and compassionate women's care available then Pure OBGYN is the best.
You know what? Gynaecologists of this clinic treat the person, not the symptoms. They deliver a highly personalized experience curated by experts who truly care about giving you the time you deserve and the answers you need.
Pure OBGYN provides sonograms and surgeries in all of their office locations. They will provide a pleasant atmosphere and friendly environment to ensure the most comfortable and supportive care to all of their patients. So this might be another great alternative if you're looking for the best gynecologist in New York city.
Address: 274 Madison Ave suite 300, New York, NY 10016
Phone: (212) 201-1217
Open Hours: Mon – Thu (8 am – 6:30 pm), Fri (8 am – 4 pm), Sat & Sun (Closed)
Website: http://www.pureobgyn.com
4. Aster OB/GYN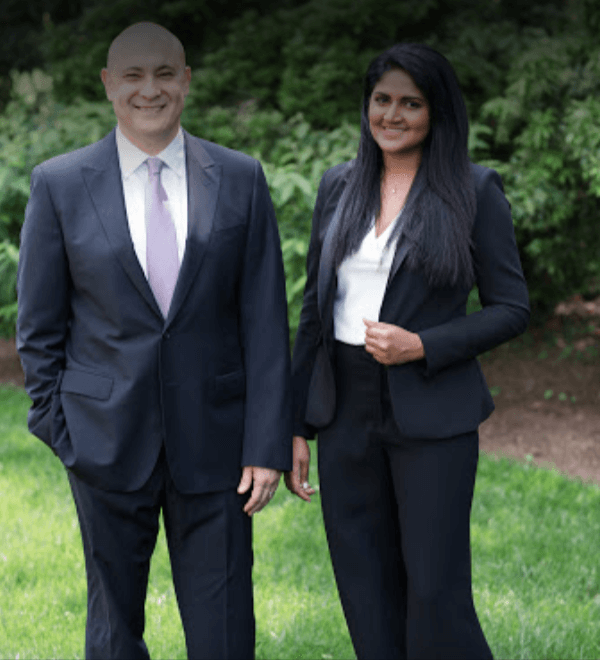 This is another very popular healthcare service provider where doctors and medical staff provide diagnostic, therapeutic, and preventive healthcare services. Aster OB/GYN healthcare team like medical director Farris Fahmy, MD, FACOG, and Sitara Ravikumar, MD, goal to help NYC patients achieve optimal health using the outstanding treatments to meet individual needs.
Farris Fahmy, MD, FACOG is here to help you feel and be your best. As a trusted obstetrician-gynecologist, he values their patients and strives to provide the very best healthcare. Aster OB/GYN is accepting new patients. Discover the difference in a trusted obstetrician-gynecologist with experience in serving New York by contacting this practice today.
Address: 240 W 98th St #1e, New York, NY 10025
Phone: (212) 662-6100
Open Hours: Mon – Thu (9 am – 8 pm), Fri, Sat & Sun (Closed)
Website: https://www.asterobgyn.com
5. Suzanne Irene Pastore, M.D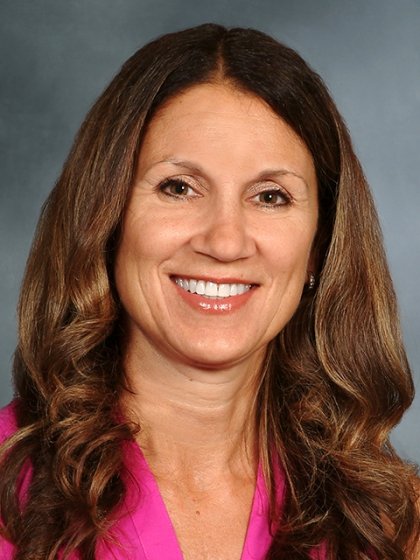 Suzanne Irene Pastore, M.D is board certified in Obstetrics and Gynecology. She accepted her Bachelor of Arts Degree from the University of Rochester in 1991 and her Medical Doctorate from Albany Medical College in 1995. She finished her residency at Franklin Square Hospital, a Johns Hopkins offshoot, in 1999. During her residency she got grants for Special Excellence in Endoscopic Procedures, Top Senior Resident in Colposcopy, and Resident of the Year.
Dr. Pastore is presently rehearsing Gynecology, which incorporates well female precaution tests, contraception, and family arranging just as the board of gynecology conditions, for example, unusual pap spreads, strange uterine dying, and treatment of menopausal manifestations. She has a unique interest in gynecologic ultrasound and is ensured by the American Institute of Ultrasound in Medicine.
Address: 40 Worth St Suite 402, New York, NY 10013
Phone: (646) 962-3400
Open Hours: Mon, Wed, Thu & Fri (9 am – 5 pm), Tue ( 9 am – 6 pm), Sat & Sun (Closed)
Website: https://weillcornell.org/suzanne-irene-pastore-md