We researched over 50 Orthodontist in New York City, and out of these, we've listed the 5 best and most popular orthodontist according to our team research, customer reviews, and popularity.
1. Manhattan Bridge Orthodontics

Manhattan Bridge Orthodontics is number one and best family friendly Orthodontics clinic in New York City as well as in this list. This might be your top New York City braces and Invisalign's Elite provider. They are open 7 days a week and the best thing is that they provide affordable treatment options/payment plans. Each expert have the years of experience to tackle the simpler cases with efficiency and speed.
You will be happy to know that Manhattan Bridge Orthodontics is currently rated as invisalign Diamond Plus Top 1% provider in the city. You will trust them more when will know that the team of Orthodontics of this clinic have treated more than 5000 orthodontic cases and more than 2000 invisaligning cases with high rate of patient satisfaction.
Address: 77 Bowery 6th Floor, New York, NY 10002
Phone: (212) 274-0477
Open Hours: Mon, Tue, Thu & Fri (10 am – 7 pm), Sun, Sat & Wed (10 am – 5 pm)
Website: https://manhattanbridgeortho.com
Dr. Jenny Zhu
Clinical Director / Orthodontist

Dr. Jenny Zhu is a native New Yorker from the lower east side. She attained her Master's degree in orthodontics from Columbia University. She has had braces twice, first as an adolescent and then again as an adult.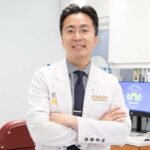 Dr. Victor Chiang
Orthodontist

Dr. Victor Chiang, is a native New Yorker, born and raised in Fresh Meadows, Queens. He is a Stuyvesant High School alumni, a DMD from the Harvard School of Dental Medicine, and an aerial drone photography enthusiast.
Dr. Kimberly Bui
Orthodontist
Dr. Kimberly Bui grew up in Southern California. She earned her DDS from UCLA and completed her orthodontic residency at Montifiore Medical Center. She is a pianist and a proud member of the BTS Army.
Invisalign
Braces
Phase 1 Interceptive Treatment
Orthodontic Retainers
Rosalie Cruz
My daughter received treatment here and whoa what a transformation!!! It has even inspired me to start my journey of Invisalign myself! First let me start off with the staff. From the moment you step in, you are greeted with professionalism. The front desk staff are super helpful and just overall amazing! I've never come across anyone with a somber attitude. Everyone is super cheerful and happy to work here, which says a lot about how this place is managed.
Hope Kidd
We love MBO. The staff are very friendly, and the doctors take time to answer my questions. They are great with children, and don't mind when I bring in younger children along with the one getting braces. They've always been kind and courteous. The best thing is the price. MBO charges literally half the price of the orthodontist in Harlem that I checked into.
Riana Arora
We are coming here for last one year. We have a very good experience. Staff is very nice and friendly.speaking with the doctor is also friendly. Solve all kind of issues. Take care of the patients very well.I am happy to bring my daughter here.
2. Lemchen Orthodontics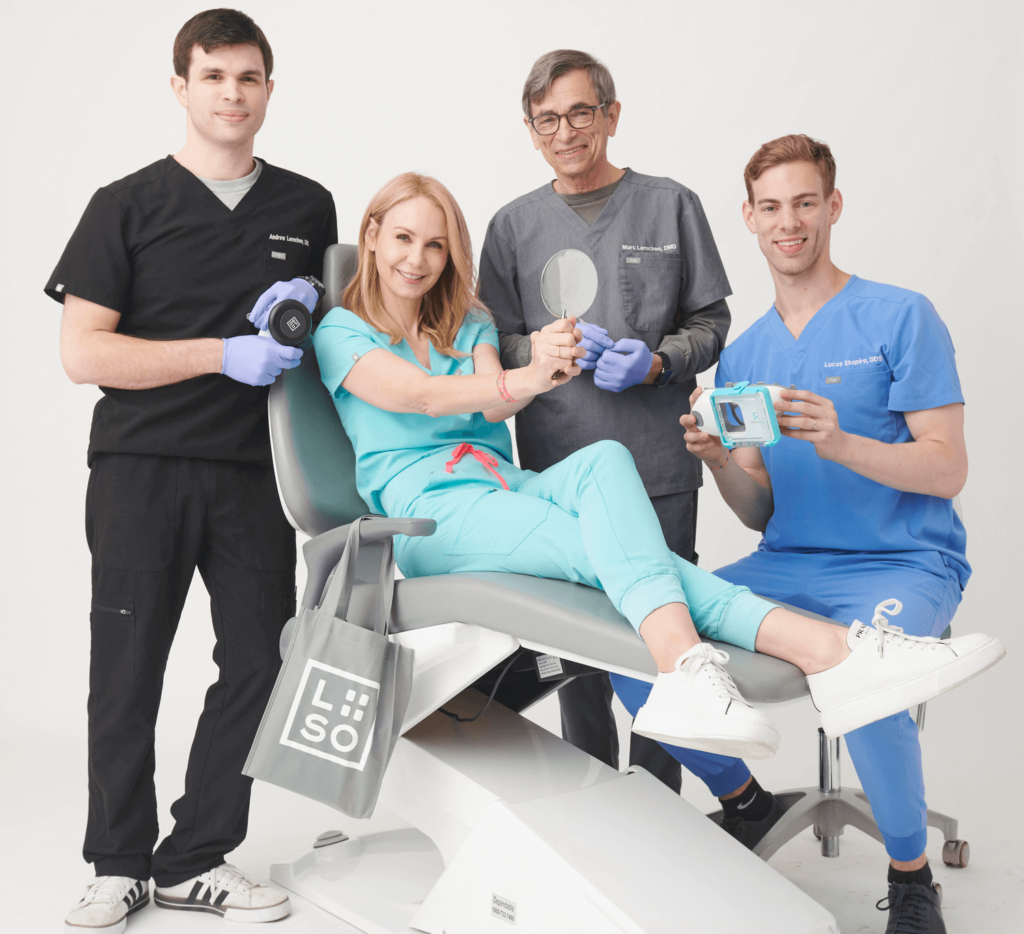 If you're looking for the Orthodontics or offices in New York City who utilize state-of-the-art appliances and modern technology for treatment then Lemchen Orthodontics would a great choice to choose. As New York orthodontists, they pride themselves for being most comprehensive and experienced orthodontic practices since 1974 in NY.
One of the thing we like about this Ortho clinic is that no matter how simple or complex the case, they will create the ideal treatment plan for you. When you visit to their office as a new patient then they will take a clinical examination, X-rays, pre-treatment photgraphs, and study model the patient. A detailed analysis of these special orthodontic records is an essential part of the type of care you will receive in their office.
We recommend you take a appointment before visit to this clinic. Their Upper East Side office is situated at 553 Park Ave and their downtown office is sitauted at 111 Broadway in the Trinity Building. So if you decided to schedule a consultation to one of their orthodontics of this clinic then make a call to below mentioned number.
Address: 553 Park Ave, New York, NY 10065
Phone: (212) 755-2333
Open Hours: Mon – Fri (10 am – 6 pm), Sat (8 am – 1 pm)
Website: https://lsortho.com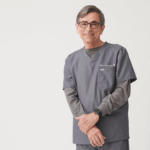 Dr. Marc Lemchen, DMD
Orthodontics
Dr. Lemchen is a board-certified orthodontist having gotten degrees from the two Tufts University School of Dental Medicine and Columbia University School of Dental Medicine. He is associated with a few of New York's driving clinics including Lenox Hill and New York Presbyterian where he is a Senior Attending Orthodontist and holds a showing arrangement at Cornell University Medical College. He is likewise a Fellow of the American College of Dentistry.
Dr. Jennifer Salzer, DDS
Orthodontist

Dr. Salzer is an alum of Duke University with a Bachelor of Science in psychology and a declaration in Neuroscience, and New York University College of Dentistry, where she accepted her dental degree and post alumni endorsement in Orthodontics. There she was the beneficiary of six scholastic and grant grants, an individual from the Deans List, OKU Academic Fraternity, and double Honors Programs in orthodontics and pedodontics.
Dr. Andrew Lemchen, DMD
Orthodontist
Dr. Andrew Lemchen is an alum of Lehigh University and Tufts University School of Dental Medicine, where he accepted his Doctor of Medicine in Dentistry and finished his post-doctoral orthodontic preparing.
During school, Dr. Lemchen studied Biology and acquired his authentication as an EMT (crisis clinical professional). Functioning as an EMT, he was answerable for reacting to a wide scope of health related crises including anaphylactic shock, extreme injury, meningitis, and surprisingly heart failure.
Dr. Lucas W. Shapiro, DDS
Orthodontic
Dr. Lucas Shapiro is an alum of Washington University in St. Louis and Stony Brook University School of Dental Medicine, where he accepted his Doctor of Dental Surgery. He finished his post-doctoral orthodontic preparing at Tufts University School of Dental Medicine.
Adult Treatment
Surgical Orthodontics
Invisalign®
Clear Braces
Metal Braces
Lingual Braces
Biobloc
Alex Everything
I love this place because they have asked me thought the whole process of aligning (lingual arch), straitening and tightening (branches, and eventually Invisalign. I live this place because you always walk out in a good mood.
Rebecca Koenigsberg
I grew up in New York City hearing about Dr. Lemchen for years and was so excited to take my two kids to see him. I am a general dentist in NYC and wanted only the best for my kids. My expectations were surpassed. His knowledge, demeanor and staff are just top notch. If you want the best go here!
Jonathan Goldman
Doctor Lemchen is the best doctor in NYC! I have been seeing him since I was a little kid and he has completely transformed my smile! Best of all he is compassionate and an amazing person!
3. Diamond Braces Orthodontist
Diamond Braces Orthodontist is counted as top Invisalign provider not only in New York City but all over the U.S. The reason behind being the best Invisalign provider is that they provide accessible & affordable orthodontic care, with Amazing customer service to create AAA experiences for each of its clients.
This Orthodontic Care Center achieved an excellent milestone by treating 100,000+ happy clients over the past 20 years. At Diamond Braces, all doctors and medical staff believe that creating and maintaining beautiful and healthy smiles should be effortless, enjoyable and available to everyone.
This clinic might be a little bit expensive for normal citizens. We recommend you consult with the doctor of this clinic before making a final decision. The customer support team and clinical staff are here to help 7 days a week. New expedited INVISALIGN Treatment Option for $2400 per treatment for qualified consumers.
Insurance Plans Accepted
0% Financing Options
Low Flexible Payment Plans
Multiple Locations Near You
Insurance, FSA, HSA, HRA, and LCFSA can be used to lower your monthly costs.
Address: 260 Audubon Ave, New York, NY 10033
Phone: (212) 923-0222
Open Hours: Tue, Thu & Fri (10 am – 6 pm), Wed (11 am – 7 pm), Sat (9 am – 4 pm), Sun & Mon (Closed)
Website: https://diamondbraces.com/locations/audubon-ave-new-york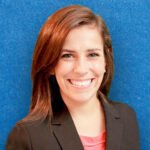 Dr. Sasha Baston
Orthodontics
Dr. Baston is definitely not a New York local – she's actually from Miami, Florida! Yet, she came to New York for dental school at NYU, and did her orthodontic residency at Maimonides Medical Center in Brooklyn.
Dr. Baston had her own extraordinary involvement in supports: as a child, her teeth kicked out from her mouth, and children prodded her. She was so glad to at long last get supports and get her teeth fixed. Presently she has a wonderful grin, and she's devoted her life to helping other people get something similar.
Open Bite
Overbite
Overbite
Impacted Teeth
Crossbite
Excessive Overjet
Crowding
Gaps Between Teeth
Regarding Orthodontic Extractions
The best decision I've made all 2021 . Great office and staff. Very clean and organized . Rachel was amazing and she kept me upbeat and was very informant the whole time. Very professional & understanding. Her customer service is so welcoming. I cannot wait to start my journey !
I still haven't started my treatment here but Rachel was very helpful. She broke the down the prices with me and takes me though the application process for Care Credit. She made me feel comfortable and was very professional. I'm excited to start my treatment here.
My lil brother just finished his treatment at Diamond Braces, and I am amazed by the results he got. On top of that every time we go to a regular checkup front desk ladies are so helpful, and try to get us in earlier than we are scheduled. I will definitely get my own braces there and recommend to others.
4. Jackson Heights Orthodontics

Dr. Jose Delgado started Jackson Heights Orthodontics, having a mission to provide amazingly affordable smiles in an office that is a place you're going to enjoy coming to and want to tell your friends and family about. For more than 50 years, this clinic has been providing orthodontics services and creating smiles to the New York community.
So if you're looking for the best orthodontics practice who utilizes proven state-of-the-art technology then Jackson Heights Orthodontics might be another ideal choice for you or your family member. This practice will not only enhance your experience but also provide you with the most efficient and gentle ways to straighten your smile.
Address: 37-43 77th St, Jackson Heights, NY 11372
Phone: (718) 335-4444
Open Hours: Mon – Fri (9 am – 6 pm), Sat (9 am – 1 pm), Sun (Closed)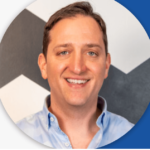 Dr. Seth Newman
Orthodontics
Dr. Seth Newman is energetic about making an excellent encounter for our patients from the second they stroll through our entryway until they leave with a brilliant grin. He not just expects greatness from his group with thorough norms for client support and clinical greatness yet in addition holds himself to the best expectations as an orthodontic supplier. Dr. Newman is consistently realizing with the goal that he and his group can carry out the most recent orthodontic advancements.

His energy for orthodontics has as of late finished in a book he co-created with Dr. Giannoutsos called Giving it to you Straight. The book applies their energy for client care and orthodontics and was planned to improve on orthodontics for patients.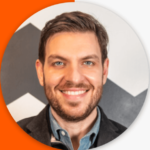 Dr. Steve Giannoutsos
Orthodontics
Dr. Steve Giannoutsos is an orthodontic subject matter expert, focused on giving progressed and extensive orthodontic treatment for patients, all things considered. Patients in his consideration get individual consideration, backing, and expert assistance. They benefit from the most agreeable and powerful orthodontic consideration that gives them the delightful and solid grin they merit.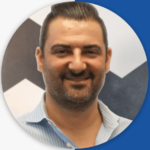 Dr. Michael Sheinis
Orthodontics
Dr. Sheinis comes from a group of Orthodontists. In the wake of expenditure numerous years watching his dad change grins, he chose to emulate his example. As one of the top experts in orthodontics and the specialty of lovely grins, Dr. Michael Sheinis, a board-ensured orthodontist, keeps steady over the most recent developments in orthodontic consideration.
Dr. Sheinis is the orthodontist you can trust to further develop your grin in Jackson Heights Orthodontics.
Dr. Susan Tierney
Orthodontics
Dr. Tierney procured her Doctor of Dental Surgery degree (D.D.S.) from Georgetown University School of Dentistry in Washington, D.C. Endless supply of her certificate, Dr. Tierney rehearsed general family and restorative dentistry in private practice in New York, New York.
She chose to seek after her genuine energy of Orthodontics and finished the Orthodontic Residency Program at New York University College of Dentistry (NYUCD). Dr. Tierney has rehearsed Orthodontics only starting around 1988.
She was an Associate Clinical Professor at NYUCD in the Department of Post Graduate Orthodontics where she directed the post-graduate Orthodontic Residents as they got their preparation and degrees in orthodontics.
She was additionally on the school personnel and a going to dental specialist at Jamaica Hospital Medical Center in New York in the Department of Dentistry and Oral Surgery, and was on the workforce at New York University College of Dentistry in the Department of Family Practice.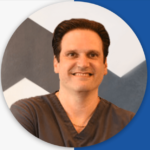 Dr. Adam D. Shatz
Orthodontics
Dr. Adam D. Shatz has been an expert in the field of orthodontics with more than seventeen years of involvement. Profoundly taught, he went to the State University of New York at Albany to acquire his Bachelor of Science in Biology, where he graduated Cum Laude. He then, at that point, got his Doctorate of Dental Surgery and finished an Orthodontic Residency at the State University of New York at Stony Brook, School of Dental Medicine.
To stay up with the latest on the most recent procedures and innovation in orthodontics, Dr. Shatz holds enrollments in numerous expert associations, including the American Association of Orthodontists, the World Federation of Orthodontists, the Northeast Society of Orthodontists, the Nassau County Dental Society, the American Dental Association, and the Dental Society of the State of New York.
Invisalign
Clear Ceramic Braces
Metal Braces
Extremely friendly and welcoming environment. My daughter went through her full treatment here for her braces. Staff made her feel comfortable all throughout. The establishment is also modern and clean. Would definitely recommend!
Both of my children have had their braces/retainers from here. They are very professional and attentive to your needs. The office is busy but I like to think it's a positive sign that so many people decide to get their teeth straightened from this office. So far we are very happy and have no problem referring others here.
My son goes here and the entire staff is always so nice! I've had to reschedule a few appointments and they've been so helpful and you don't have to wait years to be seen. Next month my son takes his braces off and I'm beyond excited ! Thank you guys for everything ! Great staff !
5. iSmile Orthodontics
Last but not least in this list is iSmile Orthodontics. This orthodontist practice of New York City is helping patients of all ages achieve the beautiful, straight smile you deserve without breaking your budget. Here, patients get specialized orthodontic care for all ages so you can enjoy all the benefits a straight and healthy smile provides.
The best part we like about this Orthodontics practice is that they will work with your insurance to confirm that you are getting the most out of your coverage. You can make payment from almost all types of credit cards, checks and cash payments. If you do not have dental insurance then you need not worry. iSmile Orthodontics work with OrthoFi to speedily offer you several interest-free payment plans to choose from.
So whether you're searching for an orthodontist for your child or for yourself, they have treatment options that are right for you at iSmile Orthodontics. This office is focused on furnishing you and your family with the best of care conceivable. At iSmile Orthodontics, they utilize the most recent innovation to convey results you can be pleased with.
Address: 1901 Madison Ave, New York, NY 10035
Phone: (646) 819-0255
Open Hours: Mon – Fri (9 am – 6 pm), Sat (9 am – 2 pm), Sun (Closed)
Shahram Nabipour, D.D.S.
Doctor of Dental Surgery
Dr. Shahram Nabipour experienced childhood in San Francisco where he finished his undergrad studies with a degree in molecular biology. Dr. Nabipour accepted his dental degree from the University of Pacific, Arthur A. Dugoni School of Dentistry in 2003. He finished his residency in orthodontics at a similar foundation, and in 2005 accepted his Masters of Science in dentistry and endorsement in orthodontics.

Dr. Nabipour keeps an interest in educating and in clinical exploration, the two of which permit him to give patients the latest data and most ideal treatment modalities. He is a functioning individual from the American Association of Orthodontists and the American Dental Association.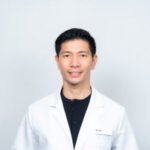 Miang Chneh (Christopher) Teo, D.D.S.
Doctor of Dental Surgery
Dr. Christopher Teo was brought up in Singapore, and finished both global and postgraduate investigations in orthodontic and dentofacial muscular preparing at NYU. He is additionally an ambassador for the American Board of Orthodontics and is board ensured by the American Board of Orthodontics. Dr. Teo's treatment theory begins with seeing every single individual patient's objectives and needs, and works connected at the hip with them to set up and construct a reasonable, excellent grin.

Having filled in as an overall dental specialist before his orthodontic specialization, Dr. Teo additionally has the advantage of a more extensive way to deal with his patients' dental necessities and appreciates multi-disciplinary cases which might include cooperating with an essential dental consideration supplier, just as different experts like oral specialists, prosthodontists and periodontists.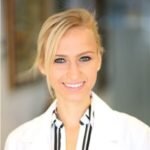 Alice Golden, D.D.S.
Doctor of Dental Surgery
Dr. Alice Golden was brought up in Long Island, New York. She moved on from NYU for her college degree and NYU College of Dentistry. Post graduation, she finished her overall practice residency at Maimonides Medical Center and afterward went onto filling in as a private dental specialist in Manhattan. In the wake of functioning as a private dental specialist, she proceeded to proceed with her schooling and finished up her schooling at Maimonides Medical Center. Dr. Brilliant's enthusiasm is to make wonderful and certain grins in everybody. She is resolved to guarantee the best of care to her patients and accepts that everybody merits a wonderful grin.
Adult Orthodontics
Children Orthodontics
Invisalign®
Teen Orthodontics
I had a very pleasant visit at my child's appointment. The whole staff were really nice and professional, especially Haisa. She explained in detail the process and the cost for my child's procedure. She also engaged in a friendly conversation with my child.
The staff is always a pleasure! Very helpful!
They definitely try & accommodate as much as possible. With school & sports recovering from covid, my son's schedule changes frequently and they always seem to find a way to accommodate us. Thank you guys!
As soon as I walked in , I was informed about which braces was best for me , they was attentive to my finances as well as my health . Shared a few jokes and was satisfied with the speed and attentiveness from the staff .. I felt very comfortable & relieved to be genuinely cared for ; definitely returning ! These people were amazing , every staff. You won't be ignored nor neglected at the Harlem office. Thank you guys , again.