We've researched over 100 dermatologists in San Jose city, and out of those, we selected a few best and most popular dermatologists. We selected these dermatologists based on their popularity, ratings, reviews, history, complaints, etc. Our research team used more than such 50 inspection key points to make this list.
Also See: Find Best Dermatologists Near Me (Search By Zip Code)
1. California Skin Institute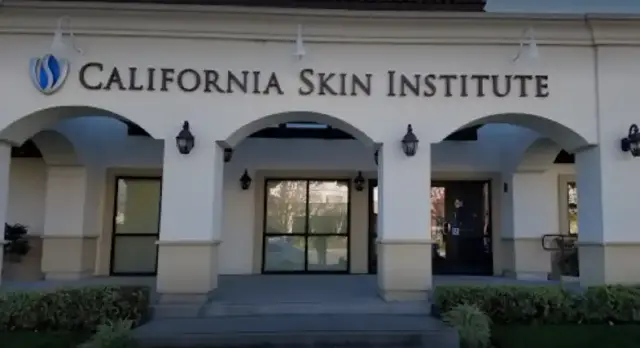 | | |
| --- | --- |
| Saturday | Closed |
| Sunday | Closed |
| Monday | Closed |
| Tuesday | 8AM–5PM |
| Wednesday | 8AM–5PM |
| Thursday | 8AM–5PM |
| Friday | 8AM–5PM |
Medical Dermatology
Cosmetic Dermatology
Skin Cancer & Reconstructive Surgery
Cosmetic & Plastic Surgery
Dermatologic Surgery
Dermatopathology
Aesthetician Services
Conditions treated at San Jose – Los Gatos

Aesthetician Services
Cosmetic Dermatology
Dermatologic Surgery
Dermatopathology
Medical Dermatology
Plastic Surgery
Both my husband and I have been patients of Dr. Morales for over 10 years. She is remarkable, identifying, treating, and ordering referrals for dermatology-related issues as well as possible underlying systemic causes. The entire front office and clinic staff are courteous and well-informed. Pandemic care was ongoing, professional and appropriate under extraordinary circumstances.
Check-in was quick although I arrived 3 minutes late for my appointment. The doctor and nurse were clear in explaining my conditions and potential treatments. Great experience overall. Would recommend it to anyone.
Every employee at the California skin Institute is fabulous. They call you by name, they have wonderful eye contact, and make you feel very comfortable regardless of the reason for your visit. They are always super helpful and kind and have great follow up when necessary. I wouldn't want to go anywhere else when it comes to the health of my body, both inside and out!

California Skin Institute office specializes in the surgical management of skin disease and advanced cosmetic Dermatological surgery and tumors. Their office addresses medical cosmetic treatments, dermatology needs, and Mohs Surgery. They also provide aesthetic services, house laser services, and cosmetic and plastic surgery services. They offer treatments to meet all of your skincare needs, including, Fraxel repair, but not limited to, cosmetic injections, laser hair removal, PRP hair growth treatments, and many more.
The California Skin Institute is one of the largest dermatology practices in Mountain View, California. Since 2007, the California Leather Institute has catered to over 64 blends with excellent skin and cosmetic surgery practices. With an unwavering commitment to excellence in medicine, surgery and cosmetic dermatology, and plastic surgery, the team provides the most comprehensive and comprehensive skin care services in the United States.
2. Jennifer Baron MD
| | |
| --- | --- |
| Sunday | Closed |
| Monday | 8:45AM–4:30PM |
| Tuesday | 8:45AM–4:30PM |
| Wednesday | 8:45AM–4:30PM |
| Thursday | 8:45AM–4:30PM |
| Friday | 8:45AM–4:30PM |
| Saturday | Closed |
Surgical
Photofacial
Medical
Cosmetic
Botox
Microneedling
Fillers
Blepharoplasty
Skin Care
Hair Restoration
All I can say is Bravo! I look forward to my appointments with Dr. Baron. She is so knowledgeable, so thorough, so pleasant, and absolutely current on the latest procedures. It is obvious she is passionate about what she does! I recommend her to my friends all of the time. If you are in need of a fabulous dermatologist, make an appointment!
Staff is very friendly and helpful. Dr. Baron is very knowledgeable and made me feel very comfortable. I had amazing results after my 1st treatment removing/lightning my port-wine stain birthmark. I can't wait to see my final results.
I feel like every time I see Dr Baron, she takes the time to listen very carefully and asks me a lot of questions to make sure she has a good handle on exactly what I need. I feel there in nobody better when it comes to dermatology than Dr Baron and her terrific staff!
Dr. Jennifer Baron, MD, is a dual board-certified in dermatology and Mohs micrographic surgery with the American Board of Dermatology. She graduated from Jefferson Medical College with a BA from Pomona College, MD, completed his internship in internal medicine, and completed his residency in dermatology at Oregon Health Sciences University, where she was also attended by the director of education.
Dr. Baron completed an additional year of fellowship in Anatomic Pathology at Thomas Jefferson University and is a founding member of the Mohs Micrographic Surgery of the University of British Columbia and the first Mohs Surgeon certificate with the American Board of Dermatology.
She has performed more than 6,000 Mohs cases since 2006, more than 300 in the untrained area as a volunteer surgeon. Her international publications on acne scars (Goodman & Baron, 2006 and 2007) are a hot model for diagnosis and treatment. Dr. Baron and his team warmly welcome anyone who wants to take care of themselves in skincare.
3. Patrick Bitter Jr, MD
| | |
| --- | --- |
| Sunday | Closed |
| Monday | 9AM–5PM |
| Tuesday | 9AM–5PM |
| Wednesday | 9AM–5PM |
| Thursday | 9AM–5:30PM |
| Friday | 9AM–5:30PM |
| Saturday | Closed |
Condition Treated
Acne
Age Spots
Aging Signs
Cellulite
Double Chin
Eczema
Fine Lines & Wrinkles
Frown Lines
Jowls
Moles
Rosacea
Sagging Skin
Scalp (Red & Brown Spots)
Scars
Sun Damage
Procedures
Anti-Aging
Body Treatments
Dermal Fillers & Injectables
Facial Treatments
Lasers / Light Treatments
Men's Services
Pain Relief
Scar Treatments
Skin Care Products
Skin Exams
Skin Treatments
Dr. Bitter is the most knowledgeable and caring physician. I was in his beautiful office for a training on fotofacial and BBL Hero. He has years of experience. He knows skin so well and I am very thankful for all the tips and knowledge he shared with me. Dr. Bitter and Abla made the experience outstanding!
Dr. Bitter and his whole practice is just amazing! I can't rave enough about how fabulous he is! My treatment from Dr. Bitter was a huge success. He is a master at his trade and the preceptorship course I attended was top notch!
Such an amazing and welcoming practice! Dr. Bitter is a wealth of knowledge with years of expertise which makes him the top provider in the area! I am so happy to have to opportunity to be here and learn from the greatest!
Patrick Bitter Jr, MD
Patrick Bitter, Jr., M.D. is a board-ensured dermatologist work in non-careful medicines to further develop skin wellbeing and defer maturing and hostile to maturing medication. He is the pioneer behind Advanced Esthetic Dermatology and keeps up with clinical practices in Los Gatos, CA and Beverly Hills, CA. He moved on from the University of California with most noteworthy distinctions in Biology. He accepted his practitioner training from Stanford University School of Medicine. He finished his dermatology residency at Stanford University School of Medicine in 1986. Read More
Staff
Kelly Setoguchi (Physician Assistant)
Tina Guel (Patient Care Director)
Zac Estrada (Marketing Assistant)
Abla Christiansen (Aesthetic Director)
Nancy Phan (Registered Nurse)
Patrick Bitter, Jr., MD is a board-certified dermatologist specializing in non-surgical treatments for skin health and anti-aging and anti-aging treatments. Patrick Bitter, Jr., MD is the founder of Advanced Aesthetic Dermatology and maintains a medical practice in Los Gatos, CA (Silicon Valley) and Beverly Hills, CA. He graduated from the University of California with the highest honors in biology.
He received his medical degree from Stanford University School of Medicine. He completed a dermatology residency at Stanford University School of Medicine in 1986. Drs. Bitter is one of the pioneers in using pulsed light technology to rejuvenate the skin. Patrick Bitter, Jr., MD is the inventor of the acclaimed photophysical process that uses vibrant light to rejuvenate aging skin.
He has written several important scientific articles on the use of vibrating light for skin rejuvenation. Patrick Bitter, Jr., MD is an accomplished speaker and teacher, having taught over six thousand practitioners around the world in the use of vibrating light. Team San Jose Shark dermatologist Dr. Bitter appeared on ABC Extreme Makeover as a celebrity dermatologist. He is a member of the American Academy of Dermatology and several professional societies, including the American Academy of Anti-Aging Medicine and ASLMS.
Dr. A.S. Bitter is a consultant to the medical laser device industry, nutrition, and anti-aging companies. He is in demand as a speaker, medical educator, and trainer on proven and emerging technologies. Patrick Bitter, Jr., MD was a longtime community member, an accomplished triathlete, and husband to three grandchildren, a father, and a grandfather. In 2018, he was nominated for the Global Aesthetic Awards Dermatologist of the Year.
Some Additional Best & Popular Dermatologists in San Jose