We researched over 100 dermatologist in Wichita, and out of these, we've listed the 3 best and most popular dermatology clinic according to our team research, customer reviews, and popularity.
Also See: Find Best Dermatologist Near Me (Search By Zip Code)
1. Wichita Dermatology & Aesthetics, LLC
If you're looking for the best dermatologist near me in Wichita city or nearby areas then your first choice should be Wichita Dermatology & Aesthetics, LLC. This is the premier dermatology clinic in the area. Started in 2001 as Moeller Dermatology, they offer an array of dermatology services at their East and West locations, including Mohs Surgery for skin cancer treatment.
At Wichita Dermatology & Aesthetics, all medical staff and dermatologists understand that an important part of skin satisfaction may only be achieved through aesthetic services to improve skin appearance and provide relaxation. So the talented and passionate Aesthetics team of this clinic provides the latest in cosmetic dermatology.
Wichita Dermatology & Aesthetics has been providing general, surgical, and cosmetic dermatology (diseases of the skin, hair, and nails) services for more than 20 years. They were the first dermatology office in the Wichita area performing Mohs Micrographic surgery, which offers the highest cure rates for most skin cancers. They also provide specialized treatments such as Excimer Laser, photodynamic therapy, and light therapy for various conditions.
Address: 1911 N Webb Rd, Wichita, KS 67206
Phone: (316) 682-7546
Open Hours: Mon – Thu (8 am – 5 pm), Fri (8 am – 12 pm), Sat & Sun (Closed)
Website: http://wichitaderm.com
2. Shackelford Krista E MD
If you are not interested with the first option then consult your problem with Shackelford Krista E MD. They have been trusted to offer the latest techniques in dermatology for more than 90 years. Their Board-Certified Dermatologists have up-to-date training on medical knowledge and use state of the art equipment to ensure you are getting the best treatment possible.
They provide dermatology services for the whole family. The Dermatology Clinic, P.A. takes pride in providing medical, surgical, and cosmetic dermatology, photo and photodynamic therapy, x-ray therapy, clinic and pathology laboratory testing services to the citizens of Wichita, KS.
For almost 90 years, they have made it their mission to maintain their reputation for providing high quality care and offering compassion to its patients. They offer services such as Medical Dermatology, Surgical Dermatology, Cosmetic Dermatology, Phototherapy, Lab Testing, and Injections, etc.
Address: 835 N Hillside St, Wichita, KS 67214
Phone: (316) 685-4395
Open Hours: Mon – Fri (8 am – 5 pm), Sat & Sun (Closed)
Website: http://dermclin.com
3. Leslie A. Sikes, P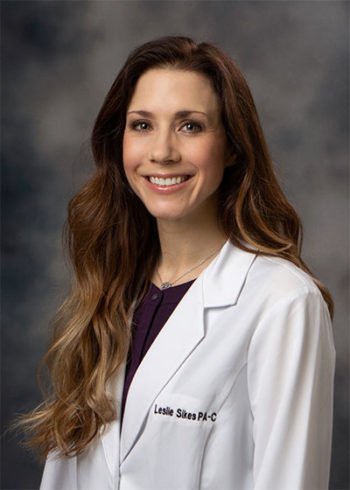 Leslie Sikes has been rehearsing dermatology in the Wichita region beginning around 2009 and joined the Heartland Dermatology group in 2020. She moved on from Wichita State University in 2009 with a Master's certification in Physician Assistant investigations (Alpha Eta honor society).
She likewise holds a Bachelor of Arts degree in Psychology from Wichita State University which she finished in 2004. Leslie is board guaranteed through the NCCPA and is an individual from the Society of Dermatology Physician Assistants.
At Heartland Dermatology, they're proud to represent a fast-growing team of hard-working individuals dedicated to the health and wellbeing of their patients across the Heartland.
Address: 13213 W. 21st Ct. N. Wichita, KS 67235
Phone: 316 612 1833
Open Hours: Mon – Fri (8 am – 5 pm), Sat & Sun (Closed)
Website: https://heartland-derm.com