Magnesium is an essential mineral that plays a vital role in over 300 enzymatic reactions in the body. Getting enough magnesium ensures proper functioning of muscles, nerves, blood circulation, blood pressure regulation, protein synthesis, and more.
According to the National Institutes of Health, most Americans do not meet their recommended daily intake of magnesium. Thankfully, adding just a spoonful of certain magnesium-rich foods to your diet can give you a big boost towards your daily needs.
Why Magnesium Matters
Magnesium is the fourth most abundant mineral in the body and supports several important functions:
Bone formation – Magnesium is involved in bone matrix formation and the metabolism of vitamin D, which helps calcium absorption. Low magnesium is linked to osteoporosis.
Muscle and nerve function – Magnesium supports muscle relaxation and nerve conduction by regulating electrolytes. Deficiency can cause muscle spasms, cramps, and numbness.
Blood pressure regulation – Magnesium helps blood vessels relax, which improves blood flow and lowers blood pressure.
Blood sugar control – Magnesium plays a role in insulin secretion and sensitivity. Adequate levels can prevent metabolic syndrome.
Energy production – Magnesium is needed for producing cellular energy in the mitochondria. Low levels cause chronic fatigue.
Stress management – Magnesium helps regulate the stress hormone cortisol and is needed for the calming neurotransmitter GABA.
Heart health – Magnesium prevents plaque buildup, inflammation, and irregular heartbeats. Deficiency increases heart disease risk.
With so many crucial roles, ensuring you meet the RDA for magnesium should be a priority. The current daily recommendations are:
Men age 19-30: 400 mg
Men age 31+: 420 mg
Women age 19-30: 310 mg
Women age 31+: 320 mg
Unfortunately, studies show that 50% of Americans do not consume enough magnesium from food alone. Adding magnesium supplements or increasing magnesium-rich foods is the solution.
Incorporate These Magnesium Superfoods
The good news is that getting more magnesium in your diet can be easy and delicious with nature's bounty of magnesium-dense foods. Here are some of the top sources that pack a powerful punch in just one spoonful:
1. Pumpkin Seeds
Just an ounce (about a spoonful) of roasted pumpkin seeds provides 150 mg of magnesium, fulfilling over 35% of your daily needs. Pumpkin seeds are also loaded with zinc, iron, antioxidants, and healthy fats. Sprinkle them on salads, in yogurt, or enjoy as a crunchy snack.
2. Almond Butter
Almond butter is rich and creamy while providing lots of magnesium and other nutrients. Two tablespoons give you over 100 mg of magnesium. Use it as a sandwich spread, in smoothies, on apple slices, or blended into a sauce.
3. Dark Leafy Greens
Leafy green veggies like spinach and Swiss chard are concentrated sources of magnesium. A cup of cooked spinach has 157 mg – over a third of your RDA! Add greens to eggs, pasta, soups, or sandwiches.
4. Black Beans
Beans are a magnesium powerhouse, with black beans leading the pack. Just half a cup of cooked black beans packs 60 mg of magnesium. Enjoy them with rice, in burritos, salads and veggie burgers.
5. Avocado
Creamy, green avocados aren't just delicious – they provide 58 mg magnesium per cup, along with fiber and healthy fats. Add avocado slices to sandwiches and salads or mash it onto whole grain toast.
6. Banana
Each medium banana contains 37 mg magnesium, along with potassium and vitamin B6. Bananas make the perfect portable magnesium-rich snack. Add to smoothies, cereal, oatmeal and peanut butter sandwiches.
7. Sweet Potato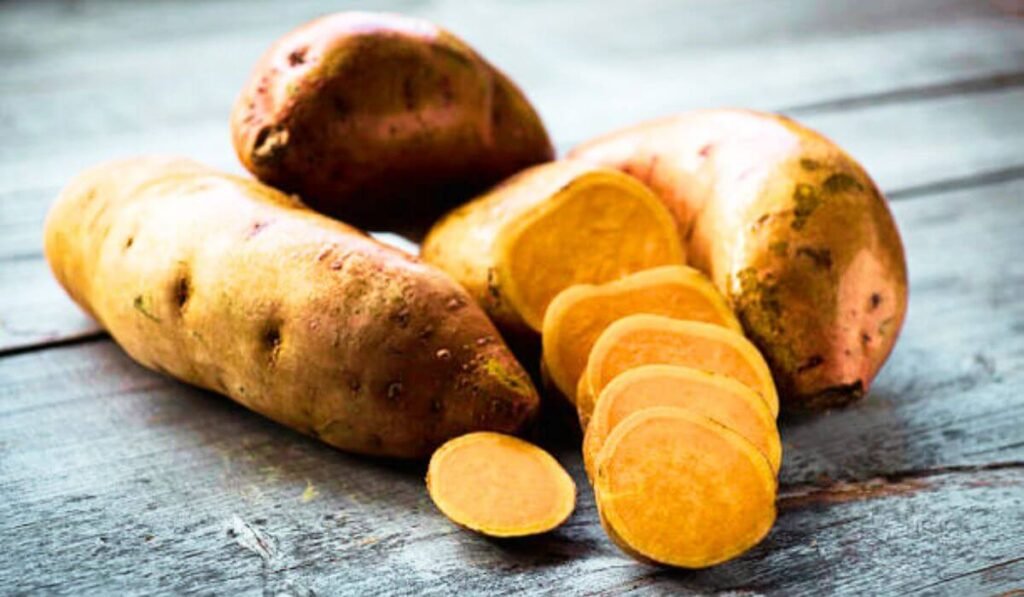 Cooked sweet potato with skin provides 34 mg magnesium per medium spud, along with lots of fiber, potassium and vitamin A. Bake, roast or add to stews and soups.
8. Quinoa
Quinoa is a magnesium magnet, with 1 cooked cup providing 118 mg – over a quarter of your daily needs. This gluten-free grain also packs 8 grams protein and 5 grams fiber. Use quinoa in salads, pilafs and bowls.
9. Walnuts
Just an ounce (14 halves) of walnuts provide 58 mg magnesium. Walnuts add crunch and heart-healthy fats. Sprinkle on oatmeal, yogurt and salads for an instant magnesium boost.
More Tips for Meeting Your Magnesium Needs
Combine foods – For example, a spinach salad with pumpkin seeds, avocado and quinoa will give you a big magnesium punch.
Snack on edamame – One cup of edamame provides about 50 mg magnesium.
Choose magnesium-enriched foods like breakfast cereals, bread, rice and pasta. Check the label for amounts.
Consider a magnesium supplement if dietary sources are still inadequate. Glycinate, citrate and threonate forms are highly absorbable.
Increase magnesium absorption by getting enough vitamin D from sunlight, fortified foods or supplements.
Avoid excess caffeine and alcohol, which can deplete magnesium stores.
Manage stress through yoga, meditation and massage, which use up magnesium.
If taking diuretics or heart/diabetes medications, supplement with magnesium. Consult your doctor first.
Enjoy the Magnesium-Rich Difference
Don't miss out on the wide range of health benefits magnesium provides. With just a spoonful of these delicious foods per day, you can easily boost your magnesium levels by over 350% and meet your daily requirements.
Your body and mind will thank you! A diet plentiful in magnesium-rich superfoods helps this essential mineral work its magic, keeping your cells, nerves, muscles, organs and everything in between functioning optimally.