This exhaustive list of Chicago best-rated dentist will help you find the right dentist near you. These list is created by Bestratedlist.com team and it is prepared according different ranking factor so that you can select more suitable dentist according to your need. Customers have given these pros excellent feedback for their dental appointments. Check out who made the cut and make an appointment now.
Also See: Find Dentist Near Me | Search by Zip Code and City-Wise
1. Downtown Dental Loop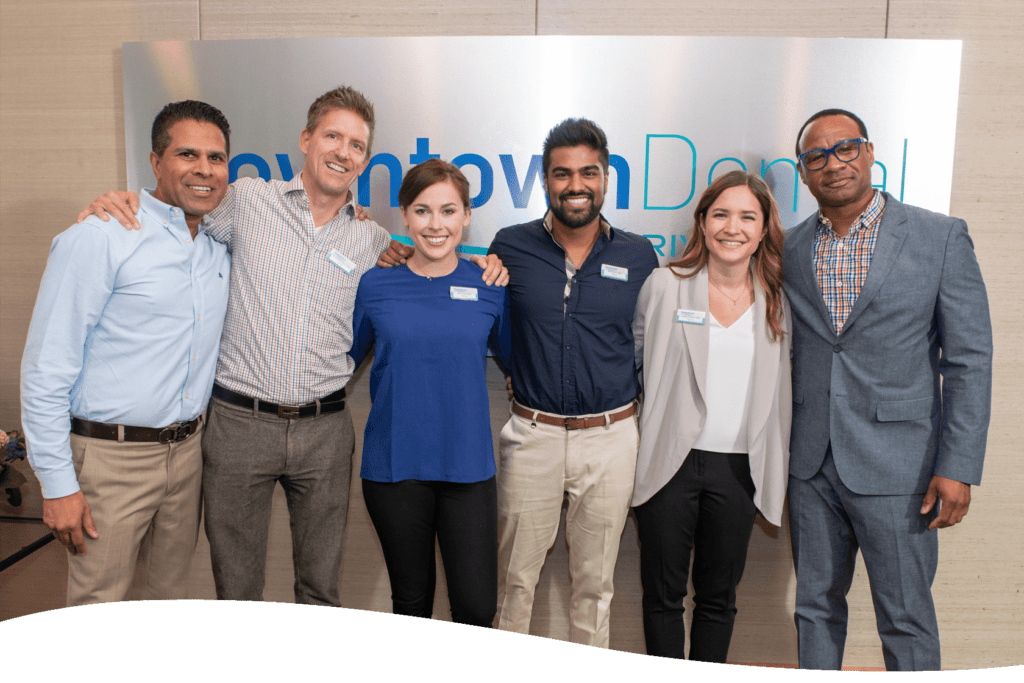 Dr. Viren Patel started Downtown Dental Loop in 2001. Dr. Patel began his practice as a solo practitioner with two dental chairs, and he grew it from the ground up based on his passion for providing excellent dental treatment and customer service.
The practice uses the most up-to-date digital dentistry technology, allowing many treatments to be completed in one visit. Downtown practice loop is happy to be one of Chicago's top-rated dental offices online. Thanks to its convenience and exceptional patient experience.
Patients in the Loop, West Loop, South Loop, and adjacent areas appreciate the convenience of Downtown Dental Loop's location and speedy appointments.
Website: https://www.downtown-dental.com
Address: 25 E Washington St #1921, Chicago, IL 60602
Phone: (773) 692-5401
Working Hours: Mon – Thu (8 am – 5 pm), Fri, Sat & Sun (Closed)
Services: Cosmetic Dentistry, Professional Cleanings, Dental Implants, Emergency Dentistry, Gum Disease Treatment, Invisalign, Oral Surgery, Root Canals & Extractions, Same Day Crowns, Teeth Whitening.
My experience at Downtown Dental was fantastic! The front desk staff were friendly & very efficient. I didn't have to wait long in the waiting room before being brought back to see the dentist. Dr. Lundgren was great & helped me understand all of my options! He did a great job!
The best dental experience I have ever had. I highly recommend Dr. Borga. She truly is a fantastic dentist and explains everything she is doing as she works. I had a previous experience with a bad dentist and she has taken amazing care of me. So glad I found her!
Love the staff at Downtown Dental! Everyone is always so friendly and welcoming. Hunter was my hygienist today and she was amazing. The team is following CDC guidelines to ensure safe visits. 10/10 would recommend!
2. The Chicago Dental Studio River North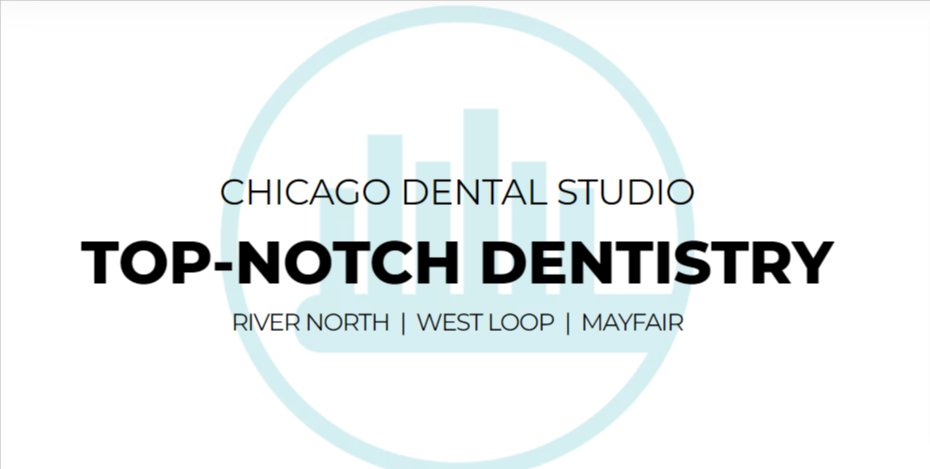 This popular dentist clinic has 3 locations across Chicago. River North, West Loop, and Mayfair are the locations where they provide their dentistry services to their patients in a pleasant environment. They aim to help you prevent dental problems from happening, not just fix them when they do. They also provide Hoffman Cosmetics, an exclusive cosmetic dental brand by Chicago's premier cosmetic dentist, Dr. Nathan Hoffman.
Here, they offer a full range of services to cover your every dental need, and with in-house specialists, they're your one-stop-shop. The best thing about this dental clinic is that its dentists are experienced and known as top-notch in Chicago city.
Website: https://thechicagodentalstudio.com
Address: 443 W Huron St, Chicago, IL 60654
Phone: (312) 313-5538
Working Hours: Mon – Thu (8 am – 8 pm), Fri (8 am – 2 pm), Sat (9 am – 2 pm), Sun (Closed)
Services: Cosmetic Dentistry, Invisalign, Orthodontic, Dental Crowns, Dental Implants, Veneers, Full Mouth Rehabilitation, Emergency Dental Care, Root Canal Therapy, CEREC, Juvederm, Teeth Whitening, Botox, Oral Surgery.
I have been to four different dentists In the past ten years (I move a lot) and none of them come close to Dr. Hoffman in terms of speed, skill, or taste in music. Dr. Hoffman just fixed three of my fillings AND made me a crown in under two hours. It was easy, safe, and painless.
This review is long overdue! I came to this office last year (March 2020) because of Invisalign, and the whole process was seamless! Dr. Hoffman was professional and personable, which made the experience even better. The staff at this office is also incredible.
Such a modern, fun, young dental studio. Everyone there is super nice, down to earth, and professional. They have all sorts of extras like free coffee & Gatorade, they have all the latest equipment, and are in-network for most insurers. What's not to love?
3. Water Tower Dental Care

Water Tower Dental Care is located on the Magnificent Mile in Chicago. This dental clinic is the premier provider of high-end cosmetic dentistry and full mouth rehabilitations. Here, you'll be provided the same-day all-ceramic restorations, and patients can keep up with their busy lifestyle and still keep up with their dental health.
They offer quality, comprehensive care with a high level of customer service. Dr. Daniel Aneszko and Dr. Rana Stino are dedicated to working closely with their patients and offer the most beautiful smiles. Dentists of this Chicago clinic attempt to make your dental visit more comfortable and efficient by utilizing the most up-to-date dental technologies. Newer techniques are less invasive, more trustworthy, and more long-lasting than older ones.
New safety precautions, processes, and procedures have been adopted here. They've incorporated the most up-to-date safety equipment. These improvements have been made to ensure that the healing process is as smooth as possible.
Website & Appointment: https://www.watertowerdentalcare.com
Address: 845 N Michigan Ave #951W, Chicago, IL 60611
Phone: (312) 787-2131
Working Hours: Mon – Thu (7 am – 4 pm), Fri-Sun (Closed)
Services: Botox, Crowns – Same Day, Cosmetic Dentistry, Dental Bondings and Fillings, Dentures, Emergency Dentistry, Full-Mouth Restoration, General Dentistry, Gum Disease Therapy, Neuromuscular Dentistry, Nightguards, Porcelain Veneers, Sedation Dentistry
Water Tower Dental Care comes highly recommended by me! The dentist and staff were pleasant, professional and attentive. The office is modern, up-to-date with state-of-the-art technology and designs which are conducive for a patient's care and comfort. The dentist was genuine and concerned about your oral care. Never experienced anything like this! They were phenomenal!
The friendliest, warmest, and most welcoming dental group I have ever come across! I have been raving about them since my first appointment a week ago and have already recommended several family members! 11/10
Professional, knowledgeable and trustworthy. Been going to Dr. Anesko for 12 years. He solved an issue with my front tooth which no one else could. I have 2 family members who have become very satisfied patients. Highly recommend.
4. Precision Dental Care Kedzie ave
Precision Dental Care aims to offer quality care to its patients at an affordable price in a comfortable and pleasant environment. Their team of doctors and staff will take the time to explain your queries or needs and clear every doubt so that you can make an informed decision about what's best for you.
Precision Dental takes a unique approach to dental care, working with you to understand your specific needs and giving courteous, experienced advice and treatment. They want every patient experience to be extraordinary and life-changing, from the moment they contact here until they finish their treatment.
They offer comprehensive dental care for you and your family, ranging from routine check-ups and oral hygiene to more sophisticated cosmetic procedures such as teeth whitening, adult teeth straightening, and dental implants. The best thing about this dental clinic is that they accept all PPO insurances, Children's Medicaid: HFS/Liberty/Dental Health & Wellness/Molina/etc., and provide discounts for those without coverage.
Website & Appointment: https://precisiondentalchicago.com
Address: 4614 S Kedzie Ave, Chicago, IL 60632
Phone: (773) 692-4290
Working Hours: Tue – Thu (9 am – 7 pm), Mon & Fri (9 am – 6 pm), Sat & Sun (9 am – 2 pm)
Services: General Treatment, Cosmetic Dentistry, Preventive Dentistry
Great experience here! I was able to get a same day emergency appointment. The prices are super affordable even without insurance. The staff is also friendly, knowledgeable. They made sure everything was taken care of and that all my questions were explained thoroughly. Highly recommend this place, especially if you are in immediate need of pain relief and no other location will take you in. They are even opened on Sunday!
One of the best dentist and dental cares in Chicago. Everyone is very helpful and welcoming. What ever you going in for they always make sure you are comfortable first. Great staff and doctor, highly recommend!
Dr Abdallah and his assistant Sandra were so great and professional. I did a root canal and the Dr was so thorough in explaining everything and answered all my questions. Will recommend to family and friends!
5. Shoreline Dental Chicago
Suppose you're searching for the most affordable, reliable, and experienced dentist near North Side, N. Michigan Ave, E. Superior State, Cabrini Green, Old Town, Streeterville, Gold Coast, and Chicago, IL 60611 areas. In that case, you should visit Shoreline Dental Chicago.
This dental practice is pleased to introduce its outstanding dental staff. According to different patients' reviews, they're compassionate and kind. They're also willing to go to the extra malpractice patients to assist them in achieving their long-term goals.
Our laid-back and fashionable environment puts their patients at ease while attending to their requirements and help them attain the smile of their dreams. Each of their doctors and staff is eager to spend valuable time with their patients to ensure that their upscale dentistry clinic in Chicago, Illinois, provides you with the cosmetic and functional dental treatment you deserve.
Not only that but all of their cheerful and considerate staff are committed to ensuring that all patients' dental experiences are as pleasant as possible.
Website: https://shorelinedentalchicago.com
Address: 737 N Michigan Ave Suite 910, Chicago, IL 60611
Phone: (312) 266-9487
Working Hours: Tue – Fri (7 am – 3 pm), Sat (8 am – 1 pm), Sun & Mon (Closed)
Services: Emergency Dentistry, General Dentistry, Cosmetic Dentistry, Pediatric Dentistry, Orthodontics, Oral Surgery, Endodontics, Oral Surgery, Periodontics
Absolutely professional and kind staff. They take their time and are very thorough with patient care. Very clean and well kept office. Smiles all around. It is simply a pleasure to be their patient.
I got a cleaning from Shorline Dental after getting my braces off early on this month and my teeth are feeling really clean. The staff are super nice and friendly and they have a really great glass window view!!
Friendly and very professional team. After ditching my first dentist after moving to Chicago after two visits, I've been going here for 6 years, never had a problem with their service or work, and no intention of changing.
6. Pediatric Dental Health Associates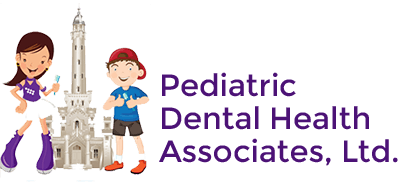 Pediatric Dental Health Associates clinic offers dental care for infants, children, adolescents, and children with special needs. Here, they provide comprehensive children's dentistry in a positive and warm environment.
They eagerly anticipate making your child feel secure, loved, and the focus of our attention: everything we do revolves around them! Please contact Pediatric Dental Health Associates in Chicago to arrange an appointment, which serves Skokie, Oak Park, and the broader Chicago area.
Pediatric Dental Health Associates and their team aim to inspire youngsters to value their dental health and take care of it for the rest of their lives. Each doctor seeks to equip children with the knowledge and skills to maintain and protect their oral health while also preventing dental anxiety from developing. This dentistry clinic will give each child and their family a positive, personalized experience.
Website: https://www.chicagokidsdds.com
Address: 737 N Michigan Ave #1330, Chicago, IL 60611
Phone: (312) 266-8198
Working Hours: Mon, Thu, & Fri (9 am – 4:30 pm), Tue (9 am – 6:30 pm), Wed (9 am – 5:30 pm), Sat (8 am – 12:30 pm), Sun (Closed)
Reviews
Having a disability makes it impossible to find a good Orthodonthics. They need to specialize in not only braces but in special cases like my neurological muscle disease. I'm so happy I was in good hands. Would highly recommend and they worked with me even when I couldn't transfer out of wheelchair.
Always a pleasant experience for my children. Dr Joanne is very gentle and helps keep my children calm during procedures that can seem scary. I am very pleased with all the staff and the extensive measures taken to keep everyone safe during coronavirus.
Just the best!! Everyone in the office is wonderful, knowledgeable, professional and very clean!! My daughter is now 14 years old and has seen Dr Joanne Oppenheim since she was 18 months old!! Thank you for helping her have such a beautiful smile! 😁
7. Chicago Pediatric Dentistry and Orthodontics

At this warm and welcoming pediatric dental office, they pride themselves on providing quality, friendly care for the whole family. So whether you're coming in for a routine visit or undergoing extensive orthodontic treatment, they'll help you feel right at home.
Here, all of their board-certified dentists and energetic staff will make you feel more like a friend than a patient. Dr. Justin and Dr. Dale are two young, board-certified, and energetic dentists who love having growing smiles around the office.
In Chicago, it's scarce for dental specialists in this area to accept insurance, but this is just another way Chicago Pediatric Dentistry & Orthodontics stands out from the pack. They're proud to be in-network with ALL PPO dental insurance providers (except MetLife), and their team will know precisely how to help you get the most out of your plan at every visit.
One of the best things about this dental office is that they offer free on-site parking. As you know, parking usually comes at a premium in Chicago, and nothing is more annoying than having to walk multiple blocks to your dentists office.
Website: https://www.chicagopedoortho.com
Address: 1136 S Delano Ct Ste. B202, Chicago, IL 60605
Phone: (312) 766-0995
Working Hours: Mon – Fri (9 am – 5 pm), Sat (8 am – 1 pm), Sun (Closed)
Services: Orthodontics for Adults, Orthodontics for Teens, Orthodontics for Children, Clear/Cermaic Braces, Traditional Braces, Pediatric Dentistry (Infants, Toddlers, Children, teens, Sedation Dentistry, Emergency Kids Dentistry, Laser Frenectomy Aftercare
Reviews
Amazing service! They are so patient and nice to each of a patient. My boys enjoy every visit here. They got open slot earlier and messaged about it in case if I want to come early. Their dental office is so clean, spacious, modern yet very cozy.
Dr Matt did a wonderful job working with my 6yo. He's great with kids and made the whole experience easy, relaxing and even fun! Definitely will return
Great experience! The hygienist and dentist were friendly, efficient and very kid friendly. The office is very clean and professional. I would definitely recommend to anyone looking for a dentist in Chicago city for kids
8. Dentistry for Children and Families
Kevin Boyd is a board-certified pediatric dentist. With more than 20 years of experience, he is recognized as a leading clinician in Chicago to diagnose and treat interferences to average growth of the teeth, jaws, and face.
Dr. Kevin Boyd has received specialty training at the University of Iowa and further certification by Gnathos (a prestigious institute of advanced education in orthodontics for growing children).
Kevin Boyd offers outstanding dental healthcare at their clinic for infants, children, adolescents, and young adults with physical and mental disabilities and other special needs. If you're searching for the top-rated pediatric dentist in Chicago, then Dr. Kevin Boyd might be a great alternative.
Website: http://www.dentistry4children.net
Address: 1721 N Halsted St, Chicago, IL 60614
Phone: (312) 988-9855
Working Hours: Mon & Wed (9 am – 6 pm), Tue (8 am – 5 pm), Thu (7:30 am – 5 pm), Fri, Sat & Sun (Closed)
Services: Infant Dental Health, Toddler Dental Health, Children Dental Health, Adolescent Dental Health, Special Needs Dentistry
Reviews
We love this office. Dr. Boyd and staff are great. We're very happy with the treatment and services our children have received. Dr. Boyd is very thorough and informative. Dr. Janet is great with my teen.
The most friendliest, pain free deep cleaning I've EVER had. The staff – from the entrance to the dental chair couldn't be more relaxing and comfortable. Way to run your practice Dr. Boyd
Incredible office! Dr Boyd is the leader in pediatric and airway focused dentistry. Thrilled to have him near us. Would drive further if needed, but happy it's only an hour away. If you have any concerns about your child's habits such as pacifier use, teeth grinding, snoring, etc, you will get answers here!
Final word
All these dentists provide good dentistry treatment for Chicago or nearby communities. Under Chicago, all these dentists are suitable for dental checks up. You can choose any of them as per your easy accessibility.