Looking for the Best Dentist treatments in Houston? Considering customer reviews, satisfaction, history, ratings, and cost, we have listed the Best Dentist in Houston, which offers all types of dental treatments and services because you deserve only the best.
Also Check: Find Top Dentist Near Your Location | Search By Zip Code
8. Houston Pediatric Dental Specialist
At Houston Pediatric Dental Specialists, they have professional dentists who are committed to their work. They offer comprehensive dental services for children of all ages, from infants to teenagers. They deliver all the pediatric dentistry services from basic to advance and orthopedic treatment.
Dentists of this clinic provide pain-free treatment with less anxiety and fear. Your little one will get unparalleled services with the highest dental care in a positive environment. You can request an online appointment on their website. They have the best kids dentist in Houston. Contact them for timely pediatric dental treatment and services.
Website: https://www.pediatricdentisthoustontexas.com
Address: 11301 Fallbrook Dr #329, Houston, TX 77065
Phone: (281) 890-7475
Services: Pediatric Dentistry
Working Hours: Mon – Thu (8:30 am – 5 pm), Fri (8:30 am – 12 pm), Sat & Sun (Closed)
Reviews
Our first visit for my 5 and 3 year old and the staff were fantastic! I thought it was gonna be a struggle with my 3 year old but turned out great. Awesome experience, we will be back!
I love love this place. Everyone is so helpful and friendly, from the front desk to the physician. My daughter was so scared to get her teeth cleaned and they did everything to make her comfortable. She can't wait to go back.
My daughter needed some teeth removed at 4. Dr. Lewis sat w/ my daughter to explain and put her at ease. Now 11 she still explains things to my daughter while I sit at her feet through all procedures. Gentle, kind staff a perfect place for my daughter's dental needs❤️
7. Pediatric Dentistry & Orthodontics by Dr. Julie Longoria & Dr. Stephen Chen
Dr. Julie Longoria & Dr. Stephen Chen are board-certified specialists in pediatric dentist and orthodontics. They make sure that your child gets the best quality care in a positive environment. From birth to early adulthood, they provide exceptional treatments and expert dental care for your child. From infants to 2 years child, they examine the baby's jaw and teeth for their development.
For kids from 3 to 5 years, they reinforce best habits as the child grows. From the age of 6 to 11 years, they do eruption of adult teeth & orthodontic exams by age 7, and they provide wisdom teeth and orthodontic treatment for the kids from 12 to 18 years. At Dr. Julie Longoria & Dr. Stephen Chen's clinic, all dentists are highly trained and certified pediatric dentist in Houston.
Website: https://westusmiles.com
Address: 7660 Woodway Dr #300, Houston, TX 77063
Phone: (713) 781-4746
Services: Pediatric Dentistry and Orthodontics
Working Hours: Mon – Thu (8:30 am – 5 pm), Fri (8:30 am – 12 pm), Sat & Sun (Closed)
Reviews
Dr. Longoria and staff are AMAZING! My kids have been going to her for several years! My daughter was traumatized at a previous dentist office and it took me two years to convince her to give Dr. Longoria a try! They walked her thru everything and make her feel comfortable!!
I wish I could give this place 20 stars! Everyone here was so nice and informative. They made sure my partner, my daughter, and myself were all comfortable. Dr. Longoria is absolutely amazing and a toddler whisperer! Thank you everyone here!
We look forward every visit to seeing Dr. Longoria and her staff! My kids are always happy and I feel like Dr. Longoria is 100% advising us like she is a part of the family! I have recommended her practice to all of my friends!
6. Dr. James Pediatric Dentistry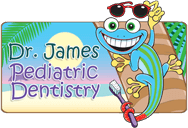 With over 20 years of experience with his team has been serving kids with dental care. Dr. Laji James is a board-certified pediatric dentist and assures high-quality service and a great experience for his patients. They welcome infants, children, and teens at their office, including children with special needs, and they provide personalized care for them.
James Pediatric Dentistry has an incredible kids dentist in Houston. They deliver dental treatments like Cosmetic Treatments, Dental Cleanings, Root Canal, and Teeth Cleanings. Dr. James' goal is to provide exceptional dental care and services to their clients. If you face a dental emergency, you can contact them. They are the best emergency dentists in Houston. You can visit their website for more information and details.
Website: https://www.kidsdentistofhouston.com
Address: 12121 Richmond Ave #326, Houston, TX 77082
Phone: (281) 870-9270
Services: Pediatric Dental Emergencies, Sedation Dentistry, Post Treatment Care, Pediatric Dentistry, Preventive Care, Sports Dentistry
Working Hours: Mon – Thu (9 am – 5 pm), Fri, Sat & Sun (Closed)
Reviews
Tooth fairy coming tonight!! Emergency dentist visit to have two front teeth pulled. Dr. James and his entire team were amazing!! Were able to accommodate us when we couldn't see our dentist. Provided such reassurance and made my six year feel calm. Happy mama heart right now.
Today was our first time with Dr. James and it was an amazing experience! The entire staff was so nice and helpful. The office was so inviting for children. My boys were very comfortable here! Dr. James gave great advice and was very patient we the boys. We have finally found our pediatric dentist!
This doctor office truly deserves all more than 100 of 5-star reviews. Dr. James is great and I'm happy to have Dr. James for taking care the teeth of two of my kids. The staff is also very helpful and friendly. Strongly recommended.
5. Kids 4Ever Pediatric Dentistry
Kids 4Ever Pediatric Dentistry is one of the leading dental clinics in Houston. Their goal is to make every child's dental experience fun and positive. They offer top-quality dental treatment provided by a team of professional and trustworthy Dentists. Their dentists provide additional comfort and relaxation during your child's treatment.
They also are the best emergency dentists in Houston. Services provided by them are sedation dentistry, dental emergency, oral hygiene, and other treatments. Kids 4Ever Pediatric Dentistry also has special offers for new patients, including a complete exam and x-ray at $49. They also have several dental insurance plans available for you. Please go check them out, and they have amazing pediatric dentist in Houston.
Website: https://www.kids4everpediatricdentistry.com
Address: 2028 Wirt Rd #200, Houston, TX 77055
Phone: (832) 300-8444
Services: Sedation Dentistry, Dental Emergency Care, Oral Hygiene for Kids, Oral Exams, Sealants, Space Maintainers, Habit Breaking Appliances, Restorative Dental Care, Fillings, Stainless Steel Crowns, and All White Crowns
Working Hours: Mon (8 am – 5 pm), Tue & Thu (9 am – 5 pm), Wed(9 am – 3 pm), Fri: 8 am – 5 pm), Sat (9 am – 3 pm)
Reviews
My son needed a tooth extraction due to an infection. This is the only dentist location that took me seriously and booked me for the same day. Went in two hours later, got evaluated. Procedure took less than five minutes and the price was great. Definitely coming again!
You guys are amazing! My child had a 'not so great' experience with a previous visit only because it was not very kid friendly. These people changed the way 5 yo son viewed the dentist. He says "mom this is actually a good place to come too." And they gave him 2 balloons 😉 Thanks Kids4ever!
This dentist used kid-friendly tools during the procedure for my child (fillings under conscious sedation), which made the process go even smoother. Great job!
4. Bunker Hill Pediatric Dentistry, PLLC Houston
Bunker Hill Pediatric Dentistry, PLLC, is the best kids dentist in Houston. They use the latest technologies to provide you with the finest dental services. All of their treatments are performed in a warm and caring environment. They deliver dental treatments like Routine visits, which have examinations, cleanings, fluoride, digital radiographs, and oral hygiene instructions. Cosmetic dentistry including bleaching, white crowns, aesthetic bonding, pediatric partial, trauma, and noninvasive white spot treatment.
Laser dentistry treats certain conditions like pathology, tongue tie, and frenectomy. They also offer early dental visits, sedation dentistry, prevention, treatment, and emergency care. You can get a free check-up before your baby's 1st birthday. You can request a consultation online, and their staff will schedule your appointment. They also accept dental insurance. You can go through their website for more detailed information. They have the best Pediatric dentists in Houston.
Website: https://www.bunkerhillpediatricdentistry.com
Address: 9742 Katy Fwy #500, Houston, TX 77055
Phone: (713) 464-5437
Services: Pediatric Dental Services, Cosmetic dentistry, Laser dentistry, Sedation dentistry, Hospital Dentistry, Restorative Treatment, Emergency care
Working Hours: Mon – Fri (8 am – 5 pm), Sat (8 am – 2 pm), Sun (Closed)
Reviews
We had the best experience here! The staff are kind and welcoming! They were also very professional and patient with us. We definitely plan to come back here and would recommend it to anybody looking for a pleasant experience!
Highly recommend this practice for parents. The office staff is extremely kind and understanding. I love that they give the kids gifts at the end of each visit to encourage them to come back. No complaints here!
Seriously the best customer service; very clean and great gifts for the kids too. I would recommend all parents to bring their kids here. My daughter and son have been seeing the dentist for 2 years now we will forever be a patient
3. Centra Dental Dentist Houston
Centra Dental Dentist provides general and family dentistry in Houston. All the dentists are professionally trained in this field. They deliver amazing amenities like you can watch movies in the lobby and examination rooms, fun toys for kids, and prizes for families, and they also offer a free Wi-Fi facility for your entertainment. They also have the best kid's dentist in Houston.
They provide quality dentistry at reasonable prices and have special offers and services for you like: they accept adults and children's Medicaid. They also have offers for new patients which are, $99 for an adult exam with prophy cleaning and $49 for a child exam with prophy cleaning. Centra Dental accepts most PDP, DPPO, and PPO dental insurance plans.
Their priority is the safety of their clients and staff. That is why they clean and sanitize all of their equipment thoroughly before and after each use. They have also implemented systems to clean indoor air circulation surgically. They follow cautionary measures, such as wearing masks, shields, and gowns, to ensure the utmost protection for their patients.
Website: https://www.centradental.com
Address: 4318 W Fuqua St, Houston, TX 77045
Phone: (713) 352-0750
Services: Teeth Cleaning, Fillings, Sealants, Crown & Bridges, Dental X-Rays, Root Canal, Teeth Whitening, Tooth Extraction, Dentures & Partials, ICON Resin Infiltration
Working Hours: Mon – Thu (9am – 6pm), Fri – Sat (9am – 12pm), Sunday (Closed)
Reviews
Love this place! Dr. Kathy has a great bedside manner and really did a great job treating my dental issues. She and her staff went above and beyond to ensure I received the best possible care, and made sure I was comfortable at all times. I will definitely be coming back and I highly recommend them!
They have been the best dentist I have had. They make you feel comfortable when you are waiting for your appointment. They take care of you not like other dentists. I had a grinding wheel filling and it did not hurt in the process. One of the best dentist👏🏻.
I just recently moved to Houston and I did my research on finding a nice dentist office and I loved the reviews I read about Central Dental online so I scheduled an appointment. The atmosphere was amazing and everyone was extremely nice and helpful. I definitely give it a 10/10. I can't wait to go back.
2. Smile 4 Texas Dental Center
Smile 4 Texas Dental Center is a top-rated Dentist's office in Houston. Dr. Michael Phan, Dr. Kwang Cho, Dr. Nam Hoang, and Dr. Michael Dang serve as the dentists in the clinic. Their main aim is to provide a unique experience to their clients.
They offer a wide range of personalized dental services and other plans for you. They have the best Pediatric dentists in Houston. Their dental services are dental cleaning, pediatric dentistry, dental braces, dental fillings, scaling, root planing, oral surgery, dental implants, and dental crowns.
Smile 4 Texas Dental Center gives an incredible makeover to your smile. They also accept dental insurance, and they have the most popular insurance companies available. You can fill their form for booking your appointment with them. All the necessary safety precautions are taken by them so that you can experience the safest dental treatments.
Website: https://smile4texas.com
Address: 1400 Blalock Rd D1, Houston, TX 77055
Phone: (713) 360-7963
Services: Dental Cleaning, Pediatric Dentistry, Dental Braces, Dental Fillings, Dental Scaling & Root Planing, Oral Surgery, Dental Implants, Dental Crowns
Working Hours: Mon – Thu (10 am – 7 pm), Fri (10 am – 5 pm), Sat (9 am – 3 pm), Sun (Closed)
Reviews
The most proficient and most professional I have ever been to in my entire life!!! The education level that the staff has is extremely exceptional. This place I would definitely trust with my younger children all the time. I literally would not know what to what to do without these professionals.
This place is phenomenal. Dr pham is the best dentist ever and the office is the nicest cleanest most accommodating and easy going atmosphere and team I've ever experienced. I don't think I've ever liked going to the dentist til I went here haha
From the minute i walked in the ladies in the front desk were very welcoming and as a new patient i enjoyed waiting little to no time to start my process. Dr. Hoang, Anne, & Perla were absolutely amazing, and answered all of my questions. If anyone is looking for a new Dental office this is definitely a good try. 👍🏼
1. The Dentists At Houston Westchase
The Dentists At Houston Westchase offers world-class dentistry with a personal touch. Husband and wife, Dr. Brett McRay and Dr. Heather Robbins serve here and have more than 10 years of experience with their team. They use the latest technology, which provides optimal and cost-effective ways for treating their patient's needs.
The clinic has a relaxing spa-like atmosphere designed especially for their clients to have an amazing dental care experience. They offer a variety of payment options to make it more affordable, and they also provide complimentary dental insurance. This Houston Based dentistry clinic also have other major insurance plans. They also offer amenities which are: Refreshments like tea, coffee, and bottled water.
They have an In-office Wi-Fi facility that can be accessed for your entertainment needs. They also provide Silk blankets, a Free movie library, Digital x-rays, Pillow Top Leather Treatment Chairs, Hot towels, a 24-hour hotline, Garage covered parking, and Conscious sedation. Here, they also give emergency on-time appointments to their patients. It is one of the Best Dentist Office in Houston.
Website: https://www.houstonwestchasedentists.com
Address: 1500 CityWest Blvd #110, Houston, TX 77042
Phone: (832) 830-8226
Services: Preventive Care, Periodental Care, Dental Sealants, Dental Bonding, Dental Fillings, Child Dentistry, Dental Crowns, Implant Crowns, Dental Bridges, Root Canal, Therapeutic Botox, Tooth Extraction, Sleep Apnea, Dental Implants, Cosmetic Dentistry
Working Hours: Mon (8 am – 5 pm), Tue – Thu (7 am – 4 pm), Fri (7 am – 1 pm), Sat & Sun (Closed)
Reviews
The office is incredibly clean and sleek and staff is so friendly! Dr. Robbins and Ashley were so awesome during my appointment they made sure I was comfortable and answered any questions I may have had. Dr. McRay is also awesome! I've found the best dentists in Houston!!
It was a wonderful experience for me. I loved their Professionalism and how they made my experience simple and easy. I had really painful experiences going to other dentists but here it was great. If you are looking for great Doctors and no pain, they're the way to go.
Fantastic experience, just like the last my cleaning visit 6 months ago. Great staff and both Doctors are the best and spend plenty of time with you answering any questions or concerns you have. Great value and beautiful office as well!!