Are you searching for the best massage location in Houston? A massage is a spa treatment that entails a skilled therapist placing their hands gently on the body and working into the skin, muscle, tendon, and other tissues using various methods. The therapist's pressure will vary depending on the kind of massage you select, from mild to vigorous.
Oils are used in specific massages to improve the experience and promote well-being. Massages are beneficial for a variety of reasons. Some massages target particular body areas, such as the back, neck, and shoulder massage or even the Ayurvedic head massage. Other kinds of massage, such as Swedish massage, are intended to help people relax.
Sports massage, for example, is a kind of massage that focuses on addressing particular problems. Finally, speciality and alternative treatments such as prenatal massage and hot stone massage are available. Below, we listed 8 top-rated spa for massage of Houston city.
Also See: Find Massage Spa Near Me | Search By Zip Code
8. The Petite Retreat
The Petite Retreat is one of the finest spas for massage in Houston, Texas, and they are professionals at what they do. They are located at 1119 Roy Street, Houston, Texas 77007, United States. However, they think that understanding the most acceptable methods is just one part of the process; they are also here to help clients feel fantastic on the outside and inside.
Customers' satisfaction is paramount, whether they are there for a one-hour service or a full day. A full body massage will be provided to the back, neck, arms, legs, feet, gluteus, and face unless otherwise requested. A breast massage will not be performed unless the customer has provided their permission.
The customer may opt to stop the massage at any moment if they are uncomfortable, and the session will finish. They are very professional, and they always treat their clients with respect.
Website: https://thepetiteretreat.com
Address: 1119 Roy St, Houston, TX 77007
Phone: (713) 520-8999
Services: Massage Therapy, Facials, Body Treatments, Couple's treatment & CBD.
Working Hours: Monday-Sunday 9:00 am to 9:00 pm.
Pricing
Massage Therapy:
Swedish Massage: $85/hr
Couples/Date Night Massage: $190/hr
Deep Tissue/Sports Massage: $95/hr
Couples Tutorial Session: $95/hr
Ultimate/Petite Retreat Signature Massage: $95/hr
Hot Stone Therapy: $95/hr
Pre-Natal Massage: $90/hr
Raindrop Therapy: $175/ 1.5hr
Four-Hand Massage: $190/1hr
Facials:
Skin Refresher: $55/30 min
Acne Facial: $125/75 min
Aromatherapy Facial: $85/hr
Teen Facial: $85/hr
Anti-Aging Collagen Facial: $145/90 min
Gentleman's Facial: $85/hr
Body Treatments
Essential Oil Envelopment: $65/30 min
Infrared Detox Body Wrap: $175/1.5hr
Salt Glow: $95/hr
Aromatherapy Treatment: $95/hr
Detoxifying Mud Body Treatment: $95/hr
Japanese Foot Treatment: $65/hr
Piña Colada Wrap: $95/hr
Ear Candling: $75/45min
Rose Petal Body Treatment: $175/1.5 hr
Raindrop Therapy: $175/1.5hr
Reviews
The reviews don't lie when they say best massage ever. Jennifer is ah.MAZE.ing. I literally almost cried. It felt otherworldly, like she knew me even though it was my first session with her. Additionally the atmosphere was lovely. We were greeted by friendly staff with water and a mimosa. 10/10 would recommend to anyone.
My husband and I come at least once a year for a couples massage and enjoy it each time! The staff has always been kind and accommodating every time we have went and ensures we have a pleasurable experience. I will not go anywhere else for a massage! This is the place to go!!
Booked a massage for my mom and I, and The Petite Retreat did not disappoint. It was so relaxing and felt amazing! Everything was so clean and smelled amazing. 10/10 would recommend. 🙂
7. My Spa Joy
This is a well-known and highly regarded wellness-focused Massage and Facial Day Spa in Houston city. Their enthusiasm for health guides their approach to servicing their customers. They believe that a genuine therapeutic massage and rejuvenating skin care treatment is a powerful healing experience everyone deserves.
Therefore they try to provide professional and polite service at all times. Their certified therapists are hand-picked for their expertise, experience, and track record of delivering exceptional service. From insertion to the origin, every connective tissue and muscle will be scrutinized in great detail. Swedish, Deep Tissue and deep stretching will be used.
They also provide pair massages, which clients may enjoy in the couple's suite. They think it's an attractive option for important events like anniversaries, birthdays, Valentine's Day, and Mother's Day since it's healthy and rejuvenates the body, mind, and spirit.
Website: http://myspajoy.com
Address: 1007 Heights Blvd, Houston, TX 77008
Phone: (832) 538-1218
Services: Deep Tissue Massage, Swedish massage, Full body hot stone massage, Foot massage, Hot Stone peppermint oil bliss, couple's massage & Sports Massage.
Working Hours – Monday-Friday 10:00am to 8:00pm, Saturday-Sunday 10:00am to 6:00pm.
Pricing
Neck, Shoulder & Face Warm Stone Peppermint Massage: $100/1 hr
Hot Stone Peppermint Oil Bliss: $150/1 hr
Fusion Massage: $90/1 hr
Swedish Massage: $85/1 hr
Deep Tissue Massage: $95/1 hr
Four Hands Massage: $160/ 1 hr
Full Body Hot Stone Massage: $115/ 1hr
Facial Massage: $65/30 min
Scalp Massage: $65/ 30 min
Scalp, Face, and Neck Acupressure: $85/ 1 hr
Foot Massage: $50/ 30 min
TMJ Massage: $90/ 1hr
Lower Back & Hip Massage: $90/ 1hr
Sciatica Massage: $95 / 1hr
Tired Legs Massage: $80/ 1hr
Sports Massage
Cyclist's Massage: $90/ 1hr
Runner's Massage: $90/ 1hr
Golfer's Massage: $90/ 1hr
Tennis Players' Massage: $90/ 1hr
Reviews
I went in for a facial and had Haley take care of me. She was very professional and gentle throughout the whole process. Very relaxed and calm setting. Would definitely go again
My husband and I came to my spa joy on July for a couples massage to celebrate our anniversary. Really enjoyed the massage and the ambiance of the spa. Definitely will be back and actually now I want to gift my in laws a couples massage that way they can have the same nice experience !!! And of course will definitely be back!
The staff was really wonderful. They made feel so secure in safe performing my massage. If you are an amputee and feel unsure about having a message this is the place to remove all doubts and fears about being disabled. The mental and physical therapy rates at a top shelf facility. I love it!
6. Massage Heights Houston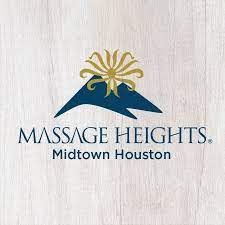 Massage Heights' mission is to improve the lives of everyone they come into contact with by caring for the mind, body, and soul. They are enthusiastic about sustaining connections with their guests, members, staff members, franchise owners, and the rest of their Massage Heights family as a business devoted to the well-being of everyone who attends their Retreats.
They are dedicated to the visitors and put their heart and soul into all we do for them. Their business is committed to providing an exceptional experience to everyone we come into contact with. A qualified therapist will do a pre-session consultation to determine the kind of massage clients desire and require, such as Swedish, deep tissue, trigger point, or pregnancy.
From there, they have a variety of options for elevating the session and enhancing the entire experience and the massage's therapeutic effects (such as hot stone therapy). They can guarantee that the expertise optimizes outcomes in a personalized manner by developing bespoke treatments suited to each individual's requirements.
Website: https://www.massageheights.com
Address: 2625 Louisiana St suite h, Houston, TX 77006
Phone: (832) 210-1761
Services: Swedish Massage, Prenatal Massage, Sports Massage, Deep Tissue massage & Targeted treatments, Facials, Facial Elevations & Aromatherapy.
Working Hours: Monday-Friday 9:00am to 9:00pm, Saturday-Sunday 9:00am to 7:00pm.
Pricing
Elevations (Upgrades to Heighten Your Experience)
Dynamic Cupping Therapy: $25
Hot Stone Therapy: $20
Reviving Foot Scrub: $12
Skin Purifying: $12
Microdermabrasion: $30
Ionactive Serums: $12
Dry Brushing: $20
Revitalizing Face Massage: $12
Skin Enriching: $12
Skin Refining: $12
Pro Power Peel: $30
Hemp-infused Massage: $25
Reviews
I scheduled Paula after hearing a friend rave about her, and I must say it was one of the best facials I've ever had. She is so knowledgeable and attentive. It was such a relaxing, cleansing, experience. She is AMAZING. Never booking anyone else! Thank you Paula!
Alejandra is AMAZING. Perfect deep tissue massage from her. 1 star off because office called two days before my appointment that I had scheduled weeks before to cancel saying they had no one on the schedule to do what I had already booked.
Very convenient location and scheduling. The staff are always nice and professional. The best part, though is my amazing massage therapist, Bri! She is so personable, professional, and always does a phenomenal job targeting problem areas. The membership package is worth it!
5. Urban Day Spa Houston
Massage therapy, face skin care treatments, body treatments, and hydrotherapy treatments are just a few of the luxury spa services available at Urban Day Spa. The experts at Urban Day Spa are enthusiastic about providing excellent massage services to people in the Klein region, Spring, Texas, and the Copperfield Houston, Texas area on Highway 6 North, as well as the surrounding Houston towns.
They think that massage, skincare, and spa services have a beneficial impact on the lives of the guests they serve. For decades, the owners of Urban Day Spa have been serving the Greater Houston Area with excellent massage treatments and massage therapy training.
Their highly trained personnel are well known in the business as the finest of the best. Massage therapy, body treatments, facials, hand and foot spas, and hydrotherapy are popular at this spa. This allows consumers to live stress-free lives filled with ever-increasing enjoyment.
Website: https://urbandayspa.com
Address: 7014 Hwy 6 N D, Houston, TX 77095
Phone: (281) 345-7070
Services: Massage therapy, Facial therapies, Body Treatments, Hydrotherapy, Hands & Feet.
Working Hours: Monday-Thursday 10:00am to 7:00pm, Friday – 10:00am to 8:00pm, Saturday 9:00am to 6:00pm.
Pricing
Massage Therapy
Relaxation Massage: $54/hr
Deep Tissue Massage: $59/hr
Sport Massage: $59/hr
Hot Stone Massage: $75/hr
Prenatal Massage: $75/hr
Facial Therapies
Lavender Paraffin Facial: $59/ 60 min
Aqua Stones Facial: $49/ 45 min
Classic Facial: $39/ 30 min
Petite Facial: $24/ 15 min
Body Treatment
Scape Silhouette Wrap: $79/ 60 min
Clay Body Masque: $69/ 45 min
Body Scrub: $49/ 30 min
Back Masque: $49/ 30 min
Reviews
Best massage place I have been too in the area! I have been here about 4 or 5 times now. I love the tranquility package. The Vichy shower is wonderful after a relaxing massage! Today I had Alex and he did a wonderful job!! Highly recommend him. Can't wait for my next visit!!
Sarah and Lana truly made our experience amazing it was my hubby and I's first time here and I couldn't have more relaxed! ❤ Would definitely come here again!
I had a stone massage and a facial today Alvaro was my masseuse. I'll let him know where my issue was, his applied pressure was perfect. I will ask for him again
4. Zalla Massage Houston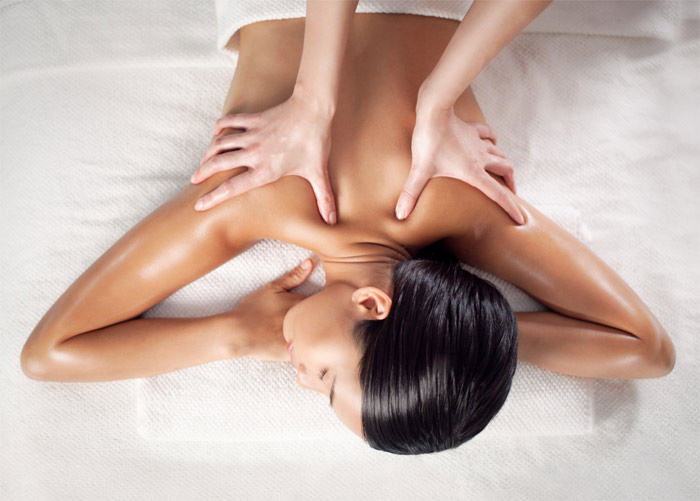 Zalla Otten established Zalla Massage in July 2010 after working in different Houston spas for many years, understanding the fundamentals of the business and identifying areas for improvement. Zalla learned about massage as a vital technique for comprehensively enhancing the mind-body-spirit connection as a student at the Oregon School of Massage in Portland.
Many of Zalla Massage's principles, procedures, and fundamental beliefs are influenced by this belief philosophy. It is a bespoke massage business in Houston, TX, is situated in the Montrose area. Swedish massage, therapeutic deep tissue massage, rejuvenating sports massage, and delightful couples massage are all available.
They specialize in treating the aches and pains of new and expectant moms through prenatal and postpartum massage and teaching new parents baby massage. They are fortunate to work in a charming 100-year-old home with a lot of character and charm. They also provide treatments at home or in a hospital room as required and chair massage for groups in a workplace or during an event.
Website: https://zallamassage.com
Address: 1411 Haddon St, Houston, TX 77006
Phone: (281) 974-2823
Services: Swedish massage, Deep-tissue massage, Prenatal Massage, Postpartum Massage, Sports Massage, Scar Tissue Therapy, Infant & Pediatric massage.
Working hours: Sunday, Tuesday & Thursday – 9:00am to 8:00pm, Friday & Saturday – 9:00am to 9:00pm.
Prices
Massage Therapy ($105/hr)
(Swedish Massage, Deep Tissue Massage, Prenatal Massage, Postpartum Massage, Sports Massage),
Infant & Pediatric Massage (in-home only): $200/hr
Scar Tissue Therapy: $30/ 15 min
Breast Implant Recovery Therapy: $30/15 min
Reviews
Tatiana is the best massage therapist! I've been going to her for 2 years. And Zalla has been exceptional managing Covid protocols. Love their newly remodeled boutique!
I have been coming to Zalla for a few years and enjoyed all my massages. Tatiana is the best masseuse! I would recommend Zalla to anyone looking for a great massage in Houston city.
Seriously the best massage of my life! Went in for a couples massage with a good friend and we both were floating on cloud 9 afterward. Can't wait until I can go back
3. Thai Massage and Day Spa – Galleria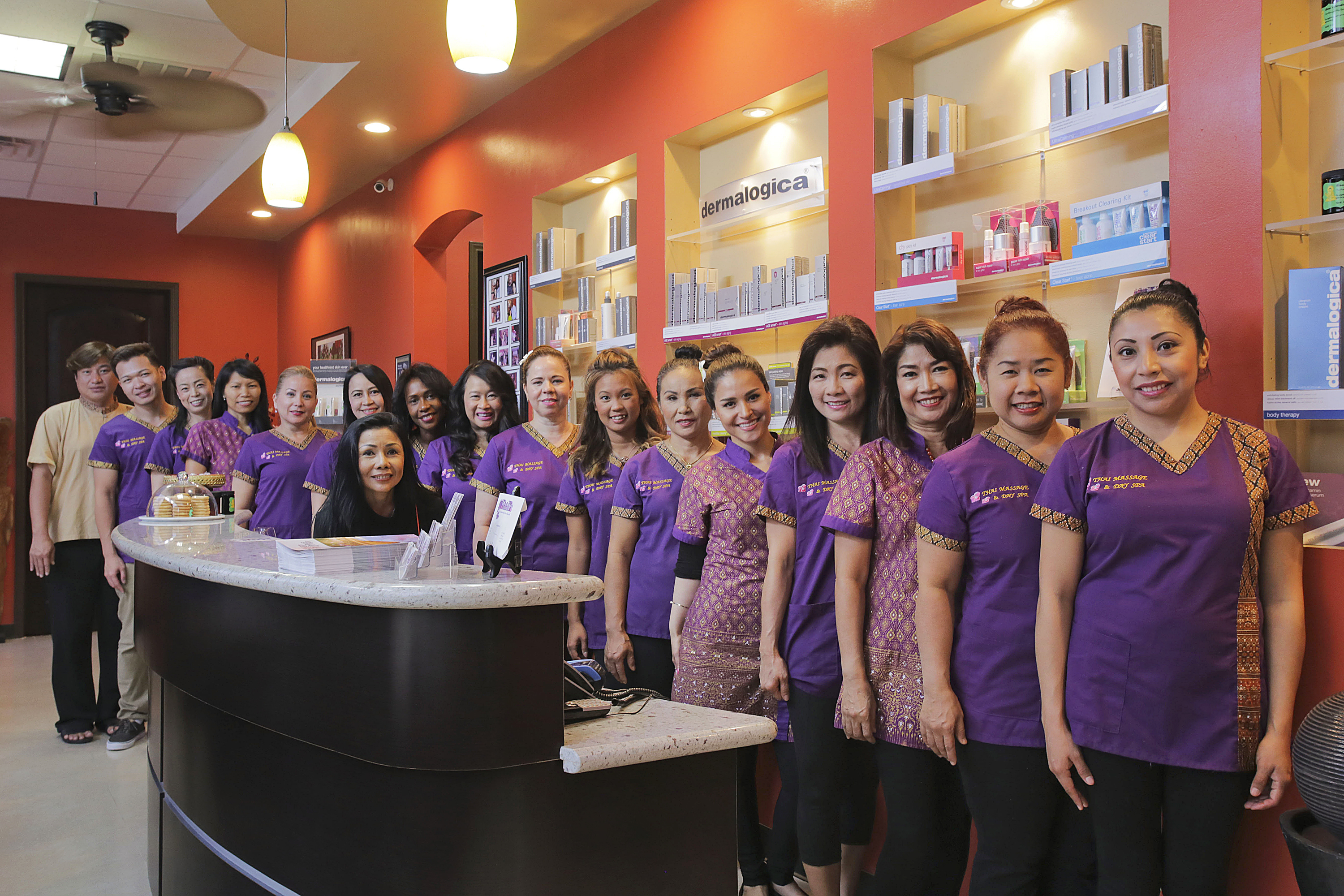 Thai Massage & Day Spa specializes in back, neck, and shoulder pain and other soft tissue issues such as restricted range of motion and tension headaches. They are committed to their customers' health and rejuvenation, and they provide a variety of spa treatments to assist in relaxation and stress reduction.
Their mission is to offer the ideal setting for those in need of revitalizing care and attention. Thai Massage and Day Spa provides a luxury experience to clients seeking a private spa day or a group gathering.
Their devoted team works closely with clients to help them realize their fantasies of a spa day. A pleasant and soothing environment surrounds customers from when they enter until they leave at Thai and Day Spa.
Website: https://thaimassageanddayspa.com
Address: 2707 Fountain View Dr Suite B, Houston, TX 77057
Phone: (713) 629-1110
Services: Facial & skincare, Massage & Bodywork, Hydrotherapy, Signature facials, Brow services & Peels.
Working hours: Monday-Saturday 9:00am to 9:00pm, Sunday – 10:00am to 8:00pm.
Pricing
Massage Therapy
(Thai, Swedish, or Combination): $79/hr
Mud Massage: $95/ hr
Prenatal Massage: $90/hr
Couple's Massage
(Thai, Swedish, or Combination): $155/hr
Sweetheart Package: $240
Honeymoon Package: $295
Body Treatment
Body Scrub: $85/ 45-min
Sea Mud Body Wrap: $95/ 50-min
Lymphatic Treatment: $75/ 45-min
Cellulite Treatment | $75/ 45-min
Reviews
Amazing experience! First time getting a Thai style massage and went with the lady for the Honeymoon Package. The staff were very accommodating and friendly and the masseuse were extremely attentive. Definitely would recommend and definitely will come back again!
Not one to write reviews unless I feel strongly about it. This place has been my go to for massages and relaxation for the last 2 years. I book a massage atleast once every 2 months, and it's consistently great every time. Love this place
This is my go to place to feel amazing… when I have had a hard or sad day, this is hands down the best place to go to. They are extremely professional and therapist are beyond helpful and understanding of issues in therapy. I highly recommend you going.
2. Sanctuary Spa
Sanctuary Spa is one of the earliest day spas in the United States, located between the famous Houston districts of River Oaks and Montrose. Their aromatherapy and holistic health approach have provided consumers with a refreshing experience since 1984.
Sanctuary's award-winning spa treatments, including facials, massage, bodywork, hair removal, and hydrotherapy, have been featured in Vogue, Allure, Time Magazine, Travel & Leisure, and many other publications. Their therapists have received extensive training in body mechanics and the relationship between muscular discomfort and spasm and precise locations and insertions.
While individuals are under their care, they will experience inner calm and profound relaxation. Swedish, Deep Tissue, Sports, and Lymphatic methods are among the therapist's techniques. Every session may consist of either one or both ways and a mix of both.
Website: https://www.besanctuary.com
Address: 1701 S Shepherd Dr suite c, Houston, TX 77019
Phone: (713) 622-7722
Services: Facials & Skin Care, Massage & Bodywork, Hydrotherapy, Wraps & Scrubs, Waxing & Hair removal services & Yoni steam.
Working Hours: Monday-Friday 9:00am to 8:00pm, Saturday 9:00am to 7:00pm Sunday 11:00am to 5:00pm.
Pricing: Visit website or call on above number for detail pricing
Reviews
I am a member and absolutely love this spa. Sanctuary is definitely a great way to describe the experience. Rudy is the absolute best. He takes his job seriously and has an understanding of tissue and muscle down to the science. I recommend getting on the schedule and becoming a member.
Best Spa I've been to by far with a great staff. I recommend asking for Jenny and Rudy as they excel at their jobs. They gave me the best massage I've had in a long time! 10/10 would recommend!
Jillian was a great aesthetician and I appreciated her taking time to customize the facial based on my personal needs. I will definitely be going back!
1. Houstonian Trellis Spa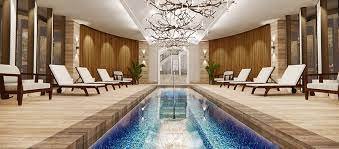 Trellis offers massages, facials, body treatments, hand and foot treatments, waxing, hair services, and professional make-up services as a full-service spa. Massage therapy combines the therapeutic properties of essential oils to reduce inflammation throughout the body and relieve muscle pain and stress.
At the start of the session, the customer and massage therapist will discuss choices for designing a massage, which may include aromatherapy. The massage therapist will customize the massage to the customer's specific requirements; it may involve Swedish, deep tissue, or a mix of both methods.
On the day of the treatment, customers may enjoy a personalized combination of massage techniques suited to their specific needs requirements. Relaxing and therapeutic massages are available, as well as stretching and deep tissue massages. Customers may choose a massage method combination to find the ideal option for reviving both the mind and the body.
Website: https://www.houstonian.com
Address: 111 N Post Oak Ln, Houston, TX 77024
Phone: (713) 685-6790
Services: Massages, Facials, Custom services, Body Treatments & Hand-Foot treatments.
Working hours: Tuesday-Sunday 8:00 am to 6:00 pm.
Pricing
Massage Therapy
Trellis Custom Massage: $180/50-min, $360/100-min
CBD Massage: $195/ 50-min, $390/ 100-min
Pre-natal Massage: $180/ 50-min
Body Treatment
MLX Dome Body Treatment: $90/ 25-min, $130/ 50-min
Plasma and Light Therapy: $70/ 25-min
Celliss Slimming: $1,950/ 30 min per treatment (A series includes a total of ten treatments)
Contouring Body Experience: $370/ 100-min
Remineralizing Wrap: $380/ 100-min
Oxygen Perfection: $190/ 50-min, $380/ 100-min
Citrus Drench: $190/ 50-min, $380/ 100-min
Sea Glow Scrub: $180/ 100-min
Slim and Sculpt Body Wrap: $190/ 50-min
Reviews
Frequented the Trellis pre pandemic and it was excellent! Went for the first time post pandemic / post construction and it's amazing! The outdoor pools and ambience is amazing! Barton is wonderful, a week later and I'm still glowing post hydra facial!
Sweet 16 for daughter and friends. Amenities galore and top level service around every corner. Get a massage and mani/pedi then sip some wine at the back saltwater pools. Chill a while
Amazing experience. Patrick gave me the most excellent massage. The food was wonderful, all the service was superb and the entire spa was emaculate. 6 stars.