Limitations in mobility and general quality of life might result from chronic muscle pain and joint stiffness. Anti-inflammatory gels, fortunately, are a quick and efficient way to ease these annoyances.
These drugs are applied directly to the skin and operate by lowering inflammation to provide fast relief without the harmful side effects of oral treatments.
To assist you in selecting the most appropriate product, this article will discuss the benefits and drawbacks of the most effective anti-inflammatory gels now on the market.
| Product | Active Ingredient | Application Frequency | Size Available | Special Features |
| --- | --- | --- | --- | --- |
| Voltaren Gel | Diclofenac Sodium | Up to 4 times daily | 30g, 50g, 100g | Long-lasting effect, rapid relief |
| Biofreeze Pain Relief | Menthol | As needed | 89ml, 118ml | Cooling sensation, travel-friendly |
| Bengay Ultra Strength | Camphor, Menthol, Methyl Salicylate | Up to 4 times daily | 2oz, 4oz, 8oz | Deep penetration, fast-acting |
| Penetrex Pain Relief | Arnica, MSM, Glucosamine | Up to 3 times daily | 2oz, 4oz, 16oz | Paraben-free, cruelty-free |
1. Voltaren Gel (Diclofenac Sodium)
Voltaren Gel is a popular topical anti-inflammatory medication containing diclofenac sodium. It effectively targets localized pain and inflammation caused by various conditions such as arthritis, tendonitis, and muscle strains.
Pros:
Rapid pain relief: Voltaren Gel offers quick relief from muscle pain and joint stiffness, often within hours of application.
Easy application: The gel is non-greasy and absorbs well into the skin, leaving no residue.
Long-lasting effects: A single application can provide relief for up to 12 hours.
Widely available: Voltaren Gel can be found in most drugstores and pharmacies.
Cons:
Potential side effects: Some users may experience skin irritation or allergic reactions at the application site.
Limited coverage: The gel may not be suitable for treating large areas of the body due to its concentrated form.
2. Biofreeze Pain Relief Gel
Biofreeze is a popular analgesic gel known for its cooling effect, which helps reduce inflammation and numbs the pain temporarily.
Pros:
Cooling sensation: The menthol-based formula provides a cooling sensation that soothes pain and discomfort.
Non-greasy and easy to use: The gel is easy to apply and does not leave a sticky residue.
Versatile: Biofreeze is suitable for various muscle and joint conditions.
Travel-friendly: Available in various sizes, making it convenient for on-the-go use.
Cons:
Temporary relief: The effects of Biofreeze are temporary, and repeated applications may be necessary for long-lasting relief.
Some may find the cooling sensation uncomfortable or irritating.
3. Bengay Ultra Strength Pain Relieving Cream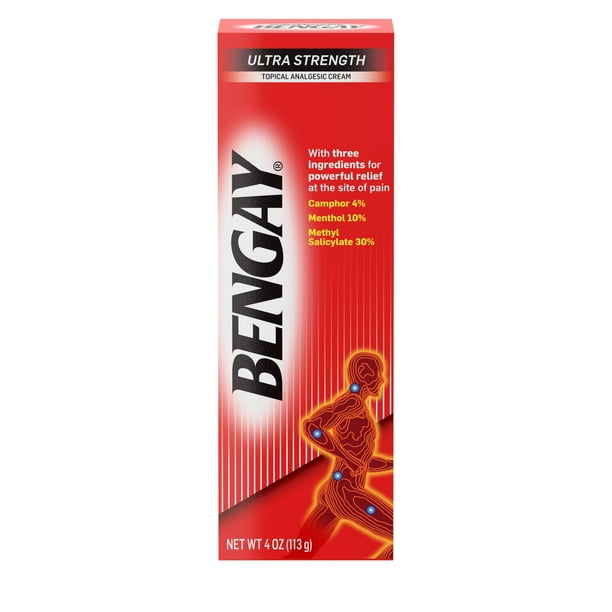 Bengay Ultra Strength Cream is a classic topical analgesic that has been trusted for years to relieve muscle and joint pain.
Pros:
Fast-acting: Bengay provides quick relief to sore muscles and joints.
Deep penetration: The cream can reach deep into the affected area for enhanced efficacy.
Multiple active ingredients: Combines camphor, menthol, and methyl salicylate for a potent pain-relieving effect.
Cons:
Strong odor: Some users may find the scent overpowering or unpleasant.
May cause skin irritation in sensitive individuals.
4. Penetrex Pain Relief Therapy
Penetrex is a unique anti-inflammatory gel formulated with a blend of natural ingredients to provide relief from inflammation and pain.
Pros:
Non-greasy formula: Penetrex absorbs quickly and does not leave a residue on the skin.
Long-lasting relief: Offers lasting pain relief, reducing the need for frequent applications.
Suitable for chronic conditions: Designed for conditions like arthritis and tendonitis.
Paraben-free and cruelty-free: Appeals to environmentally conscious consumers.
Cons:
Cost: Penetrex may be more expensive than other anti-inflammatory gels on the market.
Individual reactions: As with any product, some individuals may experience skin sensitivity.
Conclusion
When seeking relief from muscle pain and joint stiffness, anti-inflammatory gels can be a highly effective and accessible solution. Each product mentioned in this article offers distinct advantages and caters to various preferences. Remember to consider your specific needs, allergies, and sensitivities when selecting the most suitable gel for your condition.
Always consult with a healthcare professional if you have any concerns or underlying health conditions. With the right anti-inflammatory gel, you can experience enhanced comfort and regain the freedom of movement in your daily life.