Sleep plays an important role in our physical and mental well-being. However, people with chronic lower back discomfort may have trouble finding a restful sleeping posture. The way you sleep might have a positive or negative effect on your back pain. Learning the ideal sleeping positions for those with lower back pain may greatly aid in getting a good night's rest and speeding up the healing process.
This article will discuss the effects of various sleeping postures on your lower back. By experimenting with different sleeping positions, you may find the one that best suits your requirements and wake up feeling refreshed and without any lingering pain or discomfort.
1. Back Sleeping
If you suffer from lower back discomfort, you may find relief by sleeping on your back since this position encourages straightening of the spine. Think about these suggestions to get the most out of it:
Choose a cushion that allows your neck to retain its natural curvature while also keeping your spine in its natural position.
To keep your lower back in its natural curvature, put a small cushion or rolled-up towel behind your knees.
Too-high or too-firm pillows may cause further neck and back discomfort and should be avoided.
2. Side Sleeping
Sleeping on one's side is another common choice, and it may be preferable for those who suffer from lower back discomfort. If you suffer from back discomfort, try these tips for sleeping on your side:
Choose a pillow that will help your head stay in line with your spine as you sleep. The space between your shoulder and neck should be completely filled.
Keep your hips, pelvis, and spine in line by placing a cushion between your knees.
A body cushion or pregnant pillow may help you keep your spine in a neutral posture as you sleep.
3. Fetal Position
Some individuals find that sleeping in the fetal position alleviates their lower back discomfort as they sleep. To improve this kind of slumber: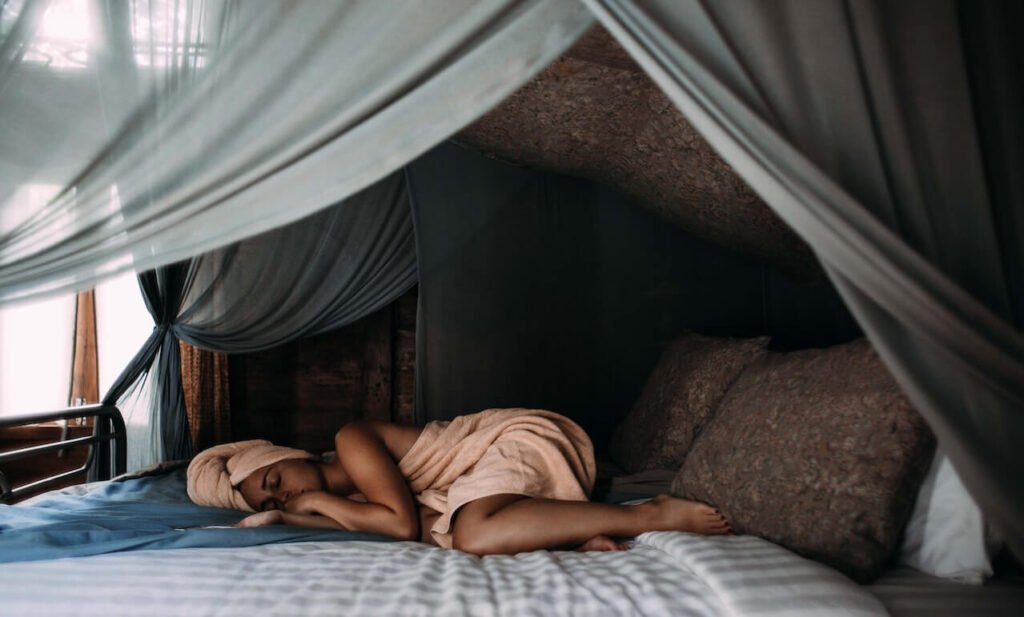 Draw your knees into your chest while lying on your side.
Don't arch your back too much; a modest curvature is OK.
Try experimenting with a cushion between your knees to support healthy posture and relieve back pain.
4. Stomach Sleeping
People who often have lower back discomfort should avoid sleeping on their stomachs. It may cause pain by putting unnecessary pressure on the neck and flattening the spine's natural curvature. If you have trouble falling asleep in any posture other than lying down, you may want to try the following.
If you want to keep your neck from aching in the morning, try sleeping on a flat, soft pillow.
To keep your back in a neutral posture as you sleep, try placing a cushion beneath your hips.
Sleeping on your side or back rather than your stomach may help reduce the tension in your lower back.
Some Additional Sleep Positions
Back sleeping with a pillow under the knees: Place a cushion or rolled-up towel beneath your knees and lie on your back. The lumbar spine is less stressed in this posture, and you may keep your natural back curvature.
Side sleeping with a pillow between the knees: Get on your back and prop your knees up on a pillow or wrapped towel. The natural curve of your back is preserved while the lumbar spine is under less pressure.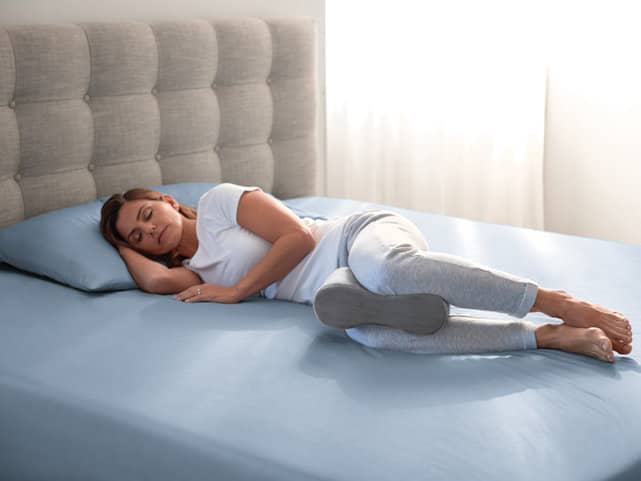 Modified reclining position: Make yourself comfortable by placing a cushion or rolled towel under your knees. The lumbar spine receives less stress and your natural curvature is maintained.
Frequently Ask Questions