If you are looking for the best Chiropractors in Jacksonville, you will find hundreds of chiropractors or chiropractic clinics in Florida. But in this article, we will discuss the best and most experienced Chiropractors ever.
We researched over 100 Chiropractors in Jacksonville city, and out of these, we've listed the best and most popular Chiropractor in Jacksonville, Florida based on their history, complaints, cost, satisfactions, popularity, ratings, reviews, etc. Our research team used more 50 such inspections key points to make this list.
Also See: Find Best Chiropractor Near Me (Search By Zip Code)
1. Revolution Chiropractic
If you are searching for a chiropractor in Jacksonville, then Revolution Chiropractic should be your first choice visit. The chiropractor of this clinic is very popular across the city and has years of experience. This chiropractic clinic is also one of the highest-rated Chiropractic clinics on Google and other internet sites.
The Clinic Director Dr. Lauren Cost is a Board Certified Doctor of Chiropractic, and she is a Board Certified Member of Chiropractic Sports Physicians, Certified Applied Kinesiologist, and Current Fellow in Spinal biomechanics and trauma. Under his care and direction, they can achieve amazing results with their patients helping kids, young adults, parents, and grandparents find new levels of freedom from pain and get back to engaging with the life and activities they love.
Address: 14866 Old St Augustine Rd Suite 103, Jacksonville, FL 32258
Phone: 904-348-0039
Open Hours: Mon (9a.m.–1p.m., 3–6p.m), Tue (9a.m.–1p.m., 3–6p.m), Wed (3 – 7pm), Thu (9a.m.–1p.m., 3–6p.m), Fri, Sat & Sun (Closed)
Website: https://www.revolutionchirojax.com/
Overall Rating: 4.9/5
2. Chanatry Chiropractic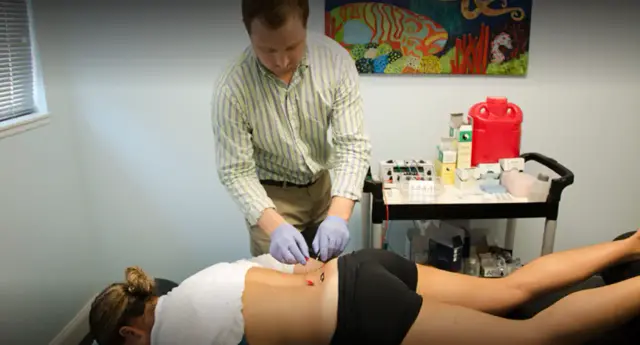 If you think our first recommendation was good for you then I would like to recommend you to visit the Chanatry Chiropractic also. Chiropractor Dr. Michael Chanatry also works with Dr. David K. Rouse providing high-quality chiropractic care to children, young adults, parents, and grandparents in Jacksonville, FL. Even if his office is a bit of a drive for you, it is worth the trip. So if you are looking for the best Chiropractor then you have to visit Chanatry Chiropractic, at least once.
Address: 2711 University Blvd N Jacksonville, FL 32211
Phone: (904) 743-6700
Open Hours: Mon, Tue, Wed, Thu (7:00 AM – 6:00 PM), Sat (8:00 AM – 1:00 pm),
Sunday (Closed)
Website: https://www.chanatrydc.com/
Overall Rating: 5.0/5
3. Deerwood Lake Chiropractic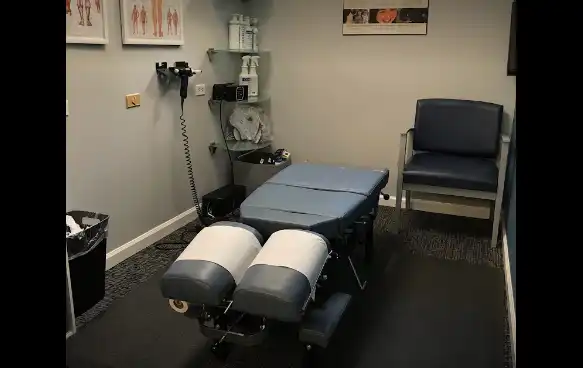 Deerwood Lake Chiropractic by many experienced doctors, who is a compassionate board-certified chiropractor with over 20+ years of experience and provides expert care to patients helping kids, young adults, parents, and grandparents in Jacksonville, FL.
Here Jennifer is the office manager and She is fully responsible for insurance and billing duties she helps patients to understand things. Mary Beth is the front Desk Chiropractic Assistant she loves helping people through chiropractic care.
When you will visit Deerwood Lake Chiropractic, everyone will call you by your name and they will care about yours they will try to feel you comfortable at home right away.
So why are you waiting? Contact Deerwood Lake Chiropractic to schedule an appointment today! Contact details and address is given below along with opening hours.
Dr. Fort Chiropractic Techniques
Dr. Stronghold sees himself as a full-spine Diversified involved agent. He involves a scope of methods for everybody from newborn children to senior residents. These strategies include:
K-Laser treatment assists with advancing recuperating in the tissues through various frequencies of light that influence the body in various ways to build the course and movement of the cells to chip away at mending.
Decompression assists with removing a portion of the tension from the spinal plate permitting that negative strain to withdraw the circle, which will ease the heat off of the nerve.
Traction is utilized to extend the delicate tissues and permit them to get more dissemination as they're being extended and loose.
Ultrasound sends sound waves to infiltrate tendons and ligaments to relax them and make it more straightforward to do the change.
Address: Deerwood Lake Chiropractic 4540 Southside Blvd., Ste. 1101 Jacksonville, FL 32216-5495
Phone: (904) 996-8660
Open Hours: Mon (9:30a.m.–1p.m., 2:30–7:30p.m.), Tue (2–7p.m.), Wed & Thu (9:30a.m.–1p.m., 2:30–7:30p.m.), Fri, Sat & Sun (Closed)
Website: https://www.deerwoodlakechiropractor.com
Overall Rating: 4.9/5
Some Other Popular Chiropractors in Jacksonville
1. Alan Nathans Family Chiropractic
Address: 11048-2, Baymeadows Rd, Jacksonville, FL 32256
Phone: 904-363-3327
Open Hours: Mon & Tue (9a.m.–12:30p.m., 3–5:45p.m.), Wed (9a.m.–12:30p.m., 1:30–4:30p.m), Thu (9a.m.–12:30p.m., 3–5:45p.m), Fri & Sat (9–11:30a.m), Sun (Closed)
Website: http://www.drnathans.com
Overall Rating: 4.9/5
2. Thrive Chiropractic Health Center
Address: 10400 San Jose Blvd, Jacksonville, FL 32257
Phone: 904-683-9397
Open Hours: Mon, Wed & Thu (9a.m.–12p.m., 3–6p.m), Tue (3-6pm), Fri (9-10am)
Website: https://thrivechirohealth.com
Overall Rating: 5.0/5
3. Jacksonville Chiropractic & Acupuncture
Address: 9010 R G Skinner Pkwy, Jacksonville, FL 32256
Phone: 904-619-2703
Open Hours: Mon, Tue & Wed (9a.m.–7p.m), Thu (12-7pm), Fri (9am-5pm), Sat & Sun (Closed)
Website: http://www.jacksonvillechiropractic.org
Overall Rating: 5.0/5
4. San Jose Chiropractic
Address: 12276 San Jose Blvd STE 512, Jacksonville, FL 32223
Phone: 904-683-4476
Open Hours: Mon (7:30a.m.–12p.m., 2–6p.m), Wed & Thu (9a.m.–1p.m., 2:30–6p.m), Tue, Fri, Sat & Sun (Closed)
Website: https://www.sanjosechirojax.com
Overall Rating: 5.0/5