A proverb that highlights the complexities of relationships and alludes to the genetic differences between the sexes is "Men are from Mars, women are from Venus." Inflammation is a key factor in these disparities, which go beyond the world of emotional compatibility and into the realm of health.
Particularly vulnerable to inflammatory stimuli are women since their immune systems are more sensitive to hormonal fluctuations. This increased sensitivity has far-reaching consequences, impacting not just mental health but also menstrual cycles and general health and wellness.
However, women may successfully manage inflammation, lessen its dangers, and reclaim control over their health when they have access to information and are empowered by nutrition.
Explore the subtle indicators of chronic inflammation and the life-changing potential of a Mediterranean-inspired diet for women's health as we dig into the intriguing realm of gender differences in inflammation in this article.
Come along as we explore the complicated link between gender and inflammation and find the key to your own personal empowerment and renewed vigor.
The Battle of the Sexes: Unraveling the Genetic Disparities
Men and women have been compared to Martians and Venusians for ages to highlight the inherent tension that arises from their differences.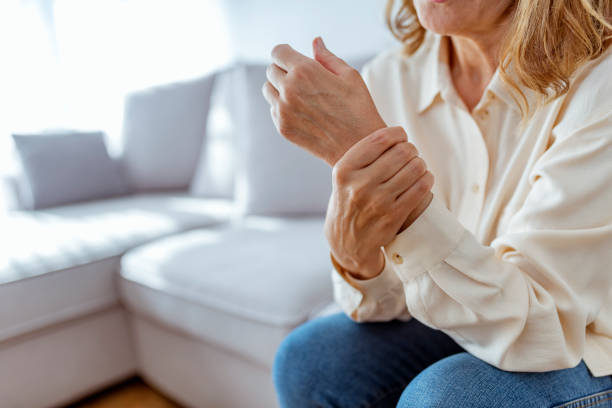 However, these differences go far beyond compatibility and permeate other areas, including health. One interesting facet is the fact that men and women deal with inflammation, a key factor in health, in quite different ways.
Unveiling the Inflammatory Paradox: Women's Predisposition
"Women's immune systems possess a remarkable responsiveness to fluctuations in estrogen, progesterone, and testosterone, key hormones governing immune activation and inflammation," explains Jeffrey Bland, Ph.D., the visionary creator of Big Bold Health.
The female body is exquisitely designed to nourish and maintain new life during pregnancy, which accounts for this heightened sensitivity.
For more, check out Bland's statement that "this renders a woman's immune system considerably more susceptible to environmental stimuli than its male counterpart."
Inflammation may be triggered by a wide variety of factors, from exposure to chemicals and poisons to persistent infections and traumas.
Unmasking the Clues: Detecting Inflammation's Subtle Presence
The main character in this complex story is inflammation, which may either be acute or chronic. The former manifests as an immediate, reactive defensive mechanism in reaction to acute body harm, and may cause a wide variety of symptoms, including headaches, sore throats, and gastrointestinal trouble.
However, the immune system continues to send out inflammatory soldiers in the case of chronic inflammation even when there is no clear danger present.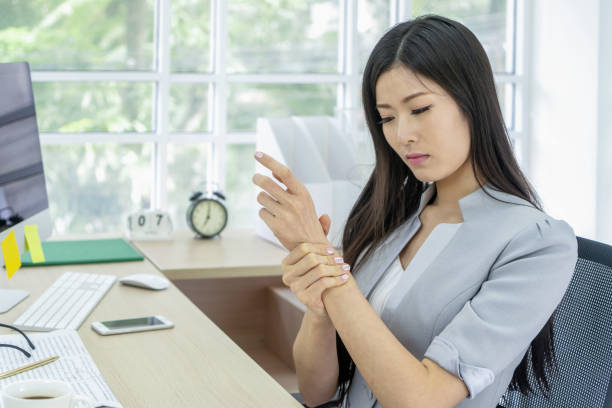 Psoriasis, rheumatoid arthritis, asthma, chronic tiredness, and gastrointestinal illnesses including irritable bowel syndrome (IBS) have all been linked to this unseen conflict.
The dangers of inflammation may affect anybody, regardless of whether or not they have been diagnosed with a chronic disease. Bland asks us to pay attention to the oblique yet revealing indications, such as:
Menstrual irregularity is a subtle alarm that something is wrong within.
The difficult transition into menopause is a trying time with inflammatory processes at play.
Constant head pain, like a message from some inner conflict that refuses to let up.
Persistent low mood weighs heavily on one's emotional health.
Rapid shifts in temperament, like an inner tempest that can't be calmed.
Persistent worry keeps you feeling uneasy.
Sleep disturbances because peace of mind is sacrificed during times of stress.
Inconvenient skin rashes are the outward sign of an inside problem, inflammation.
Irritable bowel syndrome (IBS) is a frustrating condition that occurs when the stomach is experiencing inflammatory upheaval.
Sarcopenia is the age-related decline in muscle mass and function.
Empowering Women: Unleashing the Power of Nutrition
In the face of such a tough opponent, the field of war turns to the arena of nutrition, where food exerts its astonishing impact on the body's complicated inflammatory pathways, particularly in women.
Incorporating more foods from the Mediterranean Diet into your daily routine may help reduce inflammation in women.
The staples of this eating plan include fresh produce, whole grains, fish high in omega-3 fatty acids, virgin olive oil, legumes, and nuts.
Phytochemicals, the "active compounds" of nature, may be found in these nutritious sources and help the immune system respond moderately to toxins, infections, injuries, and other inflammatory stimuli.
Bland urges women to adopt a Mediterranean-inspired eating pattern and avoid the inflammatory culprits (fried meals, sugary indulgences, ultra-processed temptations, and low-fiber cuisine) to put out the flames of chronic inflammation.
Navigating the Waters of Inflammation: Empowering Women's Health
As we delve more into the complexities of gender and inflammation, a previously murky region becomes clearer. Understanding the inflammatory gap between sexes becomes possible if we accept the biological differences between men and women.
Let's take the plunge and begin on this life-changing path of equipping women with the powerful weapon of nutrition to fight inflammation and restore their energy.