In a universe where there are no limits to love, traditional definitions of partnerships are broadening to include more types of intimate bonding.
Step into the intriguing world of throuples, a marriage of three people whose lives and emotions are intricately intertwined.
This article delves into the complexities of a throuple relationship, examining the finer points that contribute to its success.
Building the Foundation: Communication, Trust, and Boundaries
Open dialogue, unshakeable trust, and clear limits are the cornerstones of a healthy relationship.
Open and frank communication channels among the three parties facilitate the airing of wants, needs, and worries.
In order for couples to grow closer to one another as they go through life together, it is important to create an environment where they may feel secure being vulnerable with one another.
Balancing Love and Commitment: The Power of Emotional Support
A throuple is characterized by a simultaneous love connection between all three members.
When both members of a couple are able to provide comfort, encouragement, and love to one another, emotional support is guaranteed.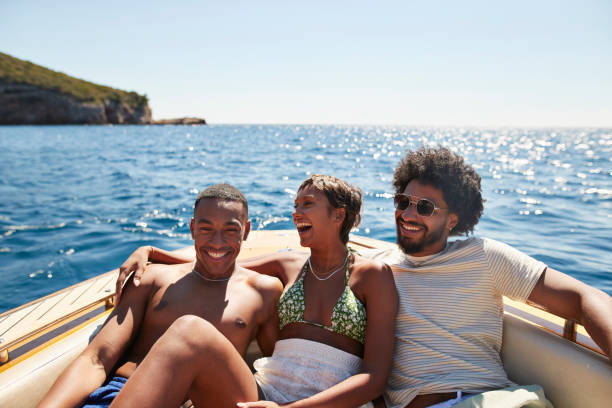 This unconventional setup may lead to a great deal of personal satisfaction and the development of a solid support system that goes well beyond the confines of a married pair.
Embracing Individuality: Autonomy and Personal Growth
Partners in a throuple understand and value one another's uniqueness and potential.
In order to preserve each person's unique identity within the group, everyone is supported in pursuing their own interests, objectives, and dreams.
Throuples are ideal because they encourage individual growth and maturation while strengthening the link between the members of the trio.
Also Read: Gaslighting in Relationships: Recognizing the Signs and Breaking Free
Navigating Challenges: Jealousy, Time Management, and Society's Perceptions
There are certain to be bumps on the road for every couple. In order to address and resolve any underlying worries that may be fueling jealousy, honest dialogue, and reassurance are necessary.
Time management and striking a fair balance between private and shared concerns may also be significant factors in family peace.
In addition, throuples may be the target of prejudice or negative attention from the general public; thus, they need to have a strong mentality and surround themselves with others who share their values.
Legal and Practical Considerations: Practicalities of Living as a Throuple
Legal recognition, inheritance planning, and social conventions are just a few of the areas where throuples may encounter challenges.
The legal environment may be difficult to navigate without the assistance of knowledgeable attorneys that specialize in alternative relationship forms.
Also Read: Soul Ties: Understanding the Powerful Connections that Shape Relationships
Conclusion
Throuples are examples of the limitless potential of love and the human ability to form bonds that go against the grain of convention.
Thruples may establish an environment where each member flourishes independently while still contributing to a harmonic whole by cultivating open communication, trust, and respect.
A rewarding and engaging journey of love, development, and friendship may be had by two people who are willing to take on the intricacies and difficulties of a throuple relationship.