With the introduction of hearing aids that can be purchased without a prescription, it is now much simpler for people to take the initiative to treat their hearing loss. These gadgets are now available over-the-counter at pharmacies, at electronics shops like Best Buy, and on trusted websites like Sony's without the need for a prescription or expert fitting.
But before delving headfirst into the world of over-the-counter hearing aids, it's crucial to have a firm grasp on what they provide and how to choose the best one for your requirements and lifestyle. Everything you need to know may be found in this all-inclusive manual.
Who Can Benefit from Hearing Aids?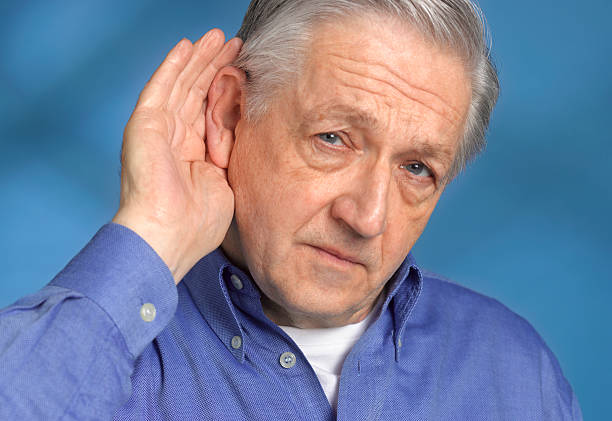 Whether a person's hearing loss is congenital or acquired through time due to numerous circumstances, the use of a hearing aid may significantly enhance their quality of life. Hearing aids are an excellent way to deal with permanent hearing loss, whereas medicinal interventions are usually successful in treating temporary hearing loss.
Recognizing Signs of Hearing Loss
Several clues may point to the existence of hearing loss, such as:
Constantly asking people to repeat themselves.
Problems deciphering certain letters or phonemes.
suffering from ringing in the ears (tinnitus).
Having difficulty picking out individual voices in noisy settings.
Having trouble hearing oneself speak and resulting in muddled speech.
Hearing music at louder levels than usual.
Difficulty understanding what others are saying might make you feel awkward in social situations.
Should You Consider Over-the-Counter Hearing Aids?
The accessibility and low cost of over-the-counter hearing aids have led to their rising popularity. It's worth noting, though, that these aids can't compare to the customization of a custom-fit hearing aid.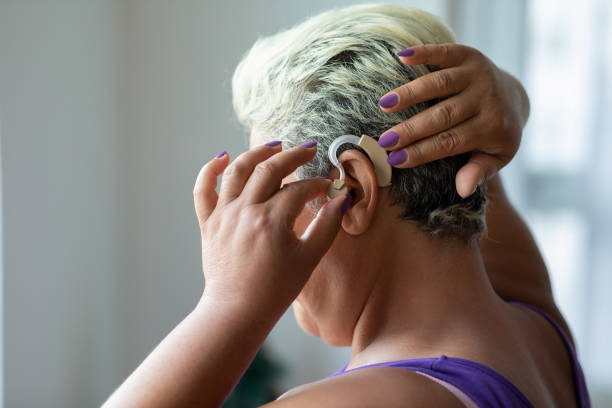 After a hearing test, the patient may choose from a larger variety of features and more sophisticated technologies in their custom hearing aid. Although over-the-counter (OTC) hearing aids are widely available at places like Walgreens and CVS, the lack of expert guidance throughout the selection process should be taken into account.
The Benefits of Over-the-Counter Hearing Aids
Convenient availability for both online and offline shoppers.
In most cases, they are less expensive than bespoke alternatives.
Important Factors to Consider
Inability to customize to meet individual hearing requirements.
Lack of expert advice throughout the picking process.
How to Pick the Best Over-the-Counter Hearing Aid
Due to varying regulations, over-the-counter (OTC) hearing aids may not be appropriate for certain people. They work best for people with mild to moderate hearing loss; those with severe loss or those under 18 should see a specialist. When choosing an over-the-counter hearing aid, keep the following in mind:
Style:

Behind the ear (BTE)
Receiver in the canal (RIC)
In the ear (ITE)
Completely in the canal (CIC)

Degree of hearing loss:

OTC hearing aids are better suited for mild to moderate hearing loss.
Different styles cater to varying levels of hearing loss.

Budget:

OTC hearing aids are cost-effective, particularly for those without health insurance.
Exercise caution with overly inexpensive options, as they may compromise quality.

Wireless connectivity:

Some OTC hearing aids offer Bluetooth connectivity to electronic devices.

Lifestyle:

Consider the durability and water-resistant features based on your daily activities.

Features:

Assess battery life, sound quality, and noise reduction capabilities.
Individuals with more severe hearing loss may require enhanced noise reduction.

Warranties:

Look for hearing aids with warranties or risk-free trials for flexibility in trying them out.
Avoid purchasing from resale markets to preserve warranty or trial benefits.

Customer service:

Select hearing aids from companies or stores with reliable customer support.

Maintenance:

Different hearing aids require varying levels of maintenance, such as cleaning or battery replacement.
Consider this aspect when choosing a device.
When to Seek Professional Assistance
Even if a hearing test or advice from an audiologist isn't required for OTC hearing aids, it's still a good idea to get one. A professional audiologist can help you choose the best over-the-counter hearing aid for your needs.
Many audiologists may provide consultations for a charge if you have previously bought an over-the-counter aid but still need help using it. When over-the-counter (OTC) hearing aids don't work or when new hearing loss occurs, it's important to see a doctor or audiologist for an assessment and recommendations.
In Conclusion
Hearing aids available without a prescription are a convenient and inexpensive option for those with mild to moderate hearing loss.
Individuals may make educated selections when selecting the appropriate OTC hearing aid by taking into account aspects including personal preference, level of hearing loss, financial constraints, and way of life.
Although an audiologist's opinion is not required, it may substantially improve the selection process and guarantee the best possible hearing improvement.