Indulging in tobacco has given rise to several unusual substitutes for regular cigarettes, such as kreteks and clove cigarettes. The one-of-a-kind taste profiles of these smoking items captivate fans with their olfactory appeal.
In this article, we investigate the intriguing world of kreteks and clove cigarettes, delving into their history, make-up, cultural importance, and even possible health risks.
Warning: The consumption of cigarettes and tobacco products can pose serious health risks. We are obligated to inform you about the potential dangers associated with tobacco use, but please note that our intention is not to promote these products. Our intention is to provide general and accurate information to our audience.
A Closer Look at Kreteks
1. The Exotic Origins
To fully appreciate the captivating story of kreteks, you must go to the Indonesian island of Java.
Tobacco leaves and a fragrant mixture of cloves and other spices were used to create the first kreteks in the early 19th century.
This intriguing combination of tastes quickly became a hit in the region and eventually went global.
2. Distinctive Aromas and Flavors
The allure of Kreteks' fragrances and tastes is undeniable.
These cigarettes have a distinct spicy undertone because of the inclusion of cloves, which blends well with the tobacco's robust flavor.
Those who light up a cigarette enjoy a sensory journey unlike any other with every inhale.
Understanding Clove Cigarettes
1. Cloves: A Spicy Twist
Cloves, the namesake spice, are key to these cigarettes. Cloves, with their warm and spicy taste, provide an extra dimension to the pleasure of smoking.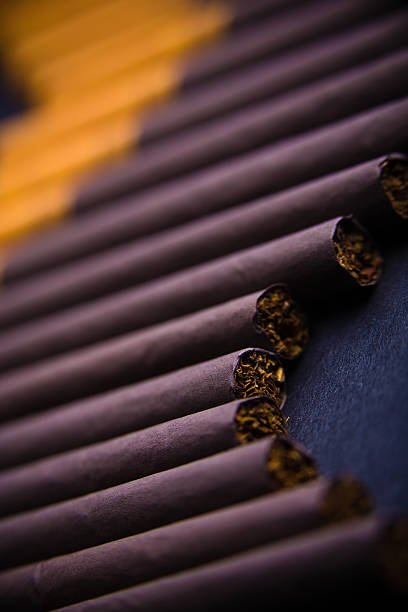 Their use in cigarette manufacture represents a radical change from conventional tobacco flavoring, making for an exciting new experience for smokers looking for variety.
2. Cultural Significance
Cigarettes flavored with clove have significant cultural meaning, especially in Indonesia.
These cigarettes have been ingrained in Indonesian society and culture, often serving as a focal point during celebrations, rituals, and get-togethers.
They have been used to represent cooperation, friendliness, and even admiration for the clove plant's innate beauty.
Composition and Manufacturing
Meticulous Craftsmanship
The procedure of making kreteks and clove cigarettes is quite precise. Finely powdered cloves and spices are blended with cured tobacco leaves by skilled artisans.
This fragrant blend is then wrapped into paper tubes with care to ensure an even dispersion of flavors throughout the cigarette.
The unique appeal of these smoking accessories comes from the skilled workmanship that went into their production.
Understanding the Risks
Even while kreteks and clove cigarettes are interesting alternatives to regular cigarettes, users should be aware of the hazards involved.
These cigarettes, like all others containing tobacco, are extremely addictive because of the nicotine they contain. Furthermore, there are dangers to respiratory health from breathing in smoke, independent of the additives.
Considering the possible effects of one's smoking habits before making any commitments is essential.
Conclusion
Both kreteks and clove cigarettes tell a story of discovery via smell and culture. Their unique taste has captured the attention of smokers all around the world and set them different from regular cigarettes.
However, it is crucial to approach smoking with prudence and an understanding of the hazards involved.
Whether or whether you decide to take this olfactory trip, learning about the background and ingredients of these unusual cigarettes is an interesting addition to the world of tobacco.
Frequently Ask Questions