It is frequently forgotten that cancer also affects people emotionally and mentally in addition to their physical condition. Young cancer survivors are at a higher risk of developing mental health issues including depression and anxiety, according to a new study from the prestigious National University of Singapore (NUS Medicine).
This meta-analysis and systematic review attempts to examine the psychological effects and possible relation to suicide fatalities among over 20,000 pediatric, adolescent, and young adult cancer patients and survivors.
The Burden of Mental Health Challenges
This meta-analysis of 52 studies uncovered a disturbing fact: Young adults (ages 18-39) who have survived cancer have a much higher risk of developing mood and anxiety disorders, as well as psychotic ones after their cancer has gone into remission compared to their non-cancer peers and siblings.
The investigation focuses on the increased susceptibility to depression and anxiety in groups older than 30 and 25. Worryingly, the research also found that cancer survivors diagnosed between the ages of 15 and 19 have an increased risk of suicide.
Also Read: Shocking Revelation: This is the Culprit Behind 80% of Global Deaths
Understanding the Adolescent Struggle
A cancer diagnosis, therapy, and the fight for life are only the beginning of a long and difficult road for patients.
Adolescents and young adults have it the hardest since this process typically requires them to forego scholastic pursuits and social contacts, both of which are crucial during these formative years.
And at an age when their contemporaries are enjoying the freedom to experiment with their looks, nutrition, and lifestyle, cancer survivors have major hurdles in adjusting to these changes.
The study's chief researcher, Cyrus Ho, says it's crucial to recognize the special challenges this age group faces.
Supporting Cancer Survivors
When helping those who have survived cancer, it's crucial to remember that the fight is far from over despite effective treatment.
These tough people usually deal with treatment-related side effects such as persistent tiredness, discomfort, sleeplessness, and memory loss.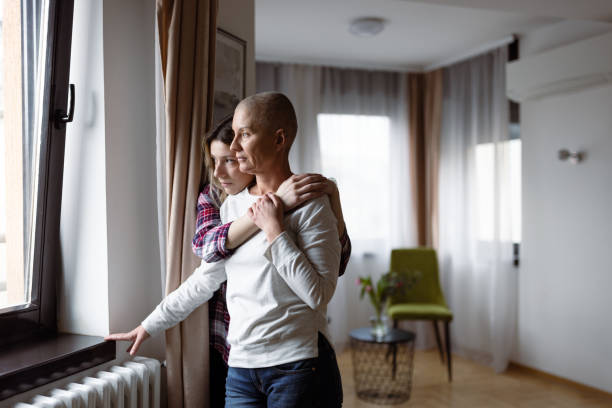 The mental health risks are compounded by the emotional upheaval that comes with receiving a cancer diagnosis, going through treatment, and living in continual worry of a return of the disease.
Here are a few ways you may make a difference in their life by lending a hand:
Lending an Ear: When people listen to survivors with empathy and attention, it gives them a chance to talk about how they feel and what they went through.
Finding Community: Helping survivors find others who have experienced similar things may provide them with a feeling of community, insight, and support. It may be quite helpful to encourage people to join support groups or online discussion boards.
Ensuring Follow-up Care: An essential part of ongoing monitoring and comfort is reminding and accompanying survivors to their follow-up visits. Your concern for their welfare is clear from your level of participation.
Embracing Distractions: It might be helpful for survivors to be encouraged to take part in activities they like. They may improve their quality of life in general by engaging in hobbies, artistic endeavors, or community efforts.
Vigilance for Warning Signs: Being aware of the symptoms that might indicate depression or PTSD is essential. You should gently advise them to get professional treatment if you see prolonged changes in their attitude, conduct, or view on life, and you should provide your unshakable support throughout the process.
Also Read: The Curious Case of Hot Ears: A Mysterious Phenomenon Unveiled
Conclusion
Although the physical effects of cancer are well acknowledged, the mental costs borne by survivors are often disregarded.
This ground-breaking research sheds light on the elevated risk of mental health issues encountered by young cancer survivors and highlights the need of providing comprehensive care even after treatment has ended.
Together, we can help cancer survivors have a healthier and more resilient journey by listening attentively, creating relationships, encouraging follow-up treatment, stimulating involvement in meaningful activities, and keeping an eye out for symptoms of distress.
Let's see the inner fight and help it along, making sure no survivor has to fight alone.